Risk vs. Reward - Maeva Alexander '13
Risk vs. Reward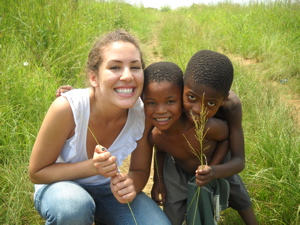 Maeva Alexander '13 believes you can learn from taking risks. That's one of the reasons she chose South Africa as her study abroad destination this spring.
Maeva says, "What I like about studying abroad in South Africa is that it's different from the typical study abroad sites. South Africa is more complex, more in transition, and more challenging than the majority of other study abroad locations."
Maeva and classmate Meaghan Daley '13 recently were awarded the Benjamin A. Gilman International Scholarship.
The highly selective scholarship program offers grants for U.S. undergraduate students to pursue academic studies in non-traditional studies abroad destinations. She and Meaghan are the first Saint Mary's students to receive the scholarship in the ten-year history of the program.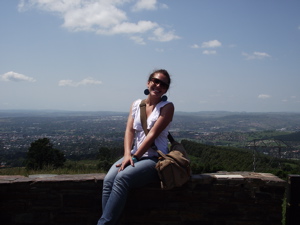 Maeva is busily immersing herself in the culture of South Africa. She's taking four university courses and hopes to volunteer at a community center near campus. While the country is far from family and it will take Maeva a while to adjust, she says the challenges are well worth the rewards.
"To study abroad in South Africa, you have to accept that there will be more challenges and risks while abroad," Maeva says. "To me, I see it as more beneficial to utilize the structure of a school system as a guide to such a unique country."
Maeva's future ambitions include attending graduate school to become a certified speech pathologist. She is a communicative disorders major at Saint Mary's and wants to work with elementary school students on speech, hearing, and language development.
Now, she's considering joining the Peace Corps after graduation, "to contribute what I can to this world." Maeva has already fallen in love with Africa and hopes to eventually serve children orphaned by the continent's HIV/AIDS epidemic.