Santa's Helpers
Santa's Helpers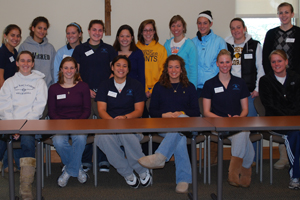 Cost of a partridge in a pear tree, twelve drummers drumming, and everything in between: $21,000. Bringing the spirit of Christmas to a local family? Priceless. Some Saint Mary's students are doing just that, as part of the 12 Days of Christmas project sponsored by the Office for Civic and Social Engagement (OCSE) . The College community is coming together for the fifth consecutive year to support 15 families and 15 individuals with food, clothing, and gifts this holiday season. Members of the Student-Athlete Advisory Committee (SAAC) will also be raising money to purchase items for a family of six this holiday season. While there are costs associated with purchasing the items, there's no measuring the benefit to the family, or the pleasure it brings to the students participating.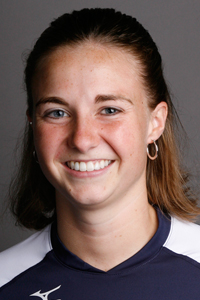 For junior volleyball player Liana Rohr it's all about community. "One of the most rewarding things about being on SAAC is all the community service opportunities we have, whether it be a holiday party, decorating the convent, or 12 days of Christmas," says Rohr. She's one of 22 student-athlete members of SAAC. In addition to providing insight into the student-athlete experience, the committee talks about NCAA legislation, new rules, and keep the teams up to date. "I enjoy being on the inside of what happens concerning athletics," says Rohr of her participation on SAAC.
SAAC also helps coordinate community service projects for the teams, such as volunteering at local schools and hosting holiday parties for local children. "I think the activities that SAAC is involved in are very fun and important in order to keep athletes involved in the community," says Rohr.
This year teams will be selling candy canes to raise money for the family they will be supporting during the 12 Days of Christmas. "We are always happy to help out the South Bend community," says Erin Sullivan '04, SAAC advisor, assistant athletic director, and softball coach. "We are very blessed being a part of this College and are excited to give back in any way we can."