Science-Minded - Kalee Swanson '13
Science-Minded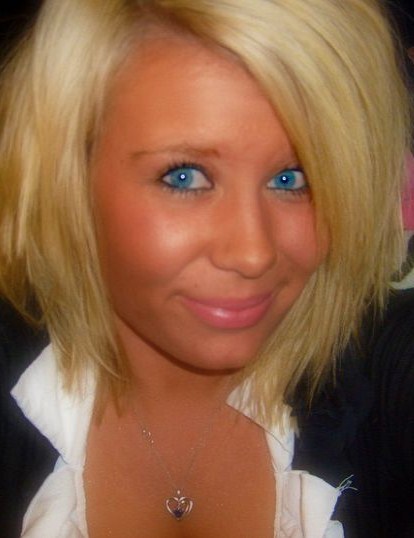 Mishawaka, Indiana native Kalee Swanson '13 attended Saint Mary's Hypatia Day celebration in the 7th grade and immediately made a choice. She fell in love with the science hall and the College and determined to be a science major at Saint Mary's.
Hypatia Day, named for the first known female mathematician—Hypatia of Alexandria—is an annual campus event that encourages 7th grade girls to pursue math and science studies.
Kalee came back to Saint Mary's for various events throughout high school. "I remember coming to visit one time and a student was demonstrating a lab and her major was chemistry and she wanted to be a pharmacist. At that moment I knew that's what I wanted to do at Saint Mary's," says Kalee, who proclaims herself a "nerdy math and science person."
She's also a person who's intent on achieving her goals. Kalee is a chemistry major and plans to attend pharmacy school after graduation. Meanwhile, she's working as a pharmacy technician at the local supermarket.
That amounts to plenty of learning experiences both inside and outside of the lab. She says the chemistry degree gives her a broad foundation. It will allow her to choose other areas of work if she makes a career change later in life.
For a self-proclaimed math and science fanatic, Kalee is pretty well-rounded. Her secondary passion is music. "I play the piano, cello, and a little guitar. Playing allows me to feel the music and get a sense of what the artist is trying to portray," she says. Kalee is a sports lover too and is currently trying out for a spot on the Belles soccer team.
She says Saint Mary's provides an atmosphere that allows her to explore all her interests, scientific or otherwise. "Coming to Saint Mary's has helped me to find what my calling is and help me achieve my goals," she says. "I feel that once I graduate, I will be prepared to go into the world and take it on with a smile on my face. I may not change the whole world, but I might make a difference in someone's life and to me that's all that matters."