Shared Hope
Shared Hope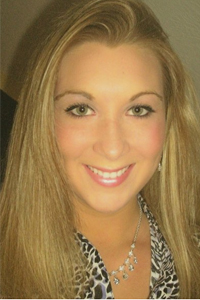 Psychology major Brittany Dian withstood the elements two weeks ago to see the 44th President of the United States sworn in. "I got to witness first hand such an important piece of history, and I was really able to recognize just how far our nation has come," says Dian. The Tinley Park, Ill. native was able to attend the Inauguration of President Barack Obama as part of the University Presidential Inaugural Conference. She was invited because she was an alumna of the National Youth Leadership Forum on Law during her junior year of high school.
While in D.C. the first year student attended other seminars that featured prominent keynote speakers including former Vice-President Al Gore, and General Colin Powell. But it was the main event that made the greatest impression. "I will always remember the surreal feeling I had standing in the midst of the millions of people, all witnessing an event that will be talked about for years to come," says Dian. Standing shoulder to shoulder in the cold, with strangers, Dian describes the atmosphere that day as "truly one of hope."
Dian, who has always attended small schools, says she knew that she wanted to attend a smaller college and saw Saint Mary's as offering her the best of both worlds. "I am able to be an active part of the University of Notre Dame life, but enjoy the comfort of our private campus and small class sizes," says Dian who is a member of the Saint Mary's/Notre Dame club volleyball team.
Dian's plans for the future include attending graduate school to become a developmental psychologist. For now though, she looks forward to being more active in groups, clubs, and volunteer activities at Saint Mary's. "The best part of being a student at Saint Mary's is the encouraging and motivating atmosphere that is presented," says Dian. "Women are able to find their passion and direction in life, in the midst of forming life-long friendships."