Walking With Thousands
Walking With Thousands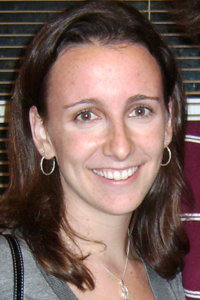 While the nation's capitol was all a-buzz with the Presidential Inauguration, Audrey Leonard '10 was on a 12-hour bus ride from Indiana to Washington D.C. for another event. The Willow Springs, Ill., native joined others from around the country for the March for Life Rally in January. "At first I was a bit nervous to take part in the March because I had actually voted for Barack Obama. Just days before the March, I was ecstatic about the Inauguration, and there I was speaking out against one of his policies," says Leonard. "But walking with thousands of other people who also believed in the dignity of human life made me realize that a person cannot solely be defined by their political or religious beliefs."
Leonard is a social work major and is the secretary of the Social Work Club. She says that the social work department is one of her favorite things about Saint Mary's. "The professors have a wide range of experiences, and I love it when they share those with us in class. They are also the most helpful professors I have had in my college career. The welcoming atmosphere of the social work department can make anyone want to study social work."
Leonard is also a member of Dalloway's Board, and is involved in an improvisational comedy group at the University of Notre Dame. Her future includes plans to go to graduate school for a master in social work degree, obtain a license to practice clinical social work, and possibly work with a human trafficking organization.
The lineage of Belles in Leonard's family runs through a cousin, some aunts, and a grandmother, but that's not the reason she chose Saint Mary's—she didn't know they had attended the College until she applied. "I knew that I wanted a smaller liberal arts school with a Catholic background," says Leonard. "I was not the least bit deterred by the all-women's aspect of Saint Mary's because I grew up with all brothers and I wanted to try something new." Her father, who attended Notre Dame, told her about Saint Mary's great reputation. "He was also the one to remind me that football, one of my favorite sports, was kind of a big deal across the street."
Saint Mary's small school environment not only lends itself to professors knowing a student's name; it also allows them to really get to know a student. "Time and time again, I've spoken with professors that I've had in the previous semesters who still remember me," says Leonard. "The community feel of Saint Mary's is something that I truly value because I may not experience that in the real world."