Witness to History
Witness to History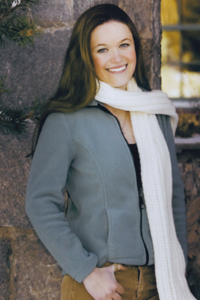 Junior Aimee Cunniff knew that she was going to attend the January 20th Inauguration of President Obama since November 4th, the night that Obama won the election. "After seeing Obama win that night, I decided I wanted to be a part of the history and excitement," says Cunniff, who traveled to D.C. two weeks ago to be a witness to the Inauguration.
"Words cannot begin to describe what it was like to be able to stand in the National Mall as President Obama was being sworn into office. There was such an exhilaration in the air," says the Park City, Utah native. Even with the chilly temperatures, Cunniff says everyone around her remained positive. "The atmosphere was very lively. Everyone was tremendously excited to be a part of this historic event."
Cunniff says she will always remember the atmosphere and people around her, meeting a man that had voted for McCain in the 2008 election but was drawn to witness the Inauguration in person. "All those surrounding me had similar stories of how the Inauguration of President Obama had touched each of their lives," says Cunniff.
Cunniff is a business major who plans to pursue a career in personal or corporate finance. She is a resident assistant in Le Mans Hall, and says that when she visited campus as a prospective student she "immediately fell in love with the beauty and community" that surrounds her at Saint Mary's. "We are truly lucky and blessed as a student body for all of the opportunities that are given to us here," says Cunniff.