Financial Aid Forms & Publications
Beginning 2018-19 our financial aid forms have moved to online versions
**IMPORTANT INFORMATION**
Please be sure to check each form before you begin the online form process as each form may have a different "owner" This means that one form may ask that the Student begin completing the form whereas another form may ask the Parent to begin the form.

The STUDENT must begin the Verification Statement process 

The PARENT must begin the Special Circumstance Appeal process 
Students and Parents will need to create a separate username and password through Dynamic Forms
Follow the steps below to create your Dynamic Forms account: 
When you click any form link below for a 2018-19 financial aid form a new web browser window will open and you will be asked to create an account.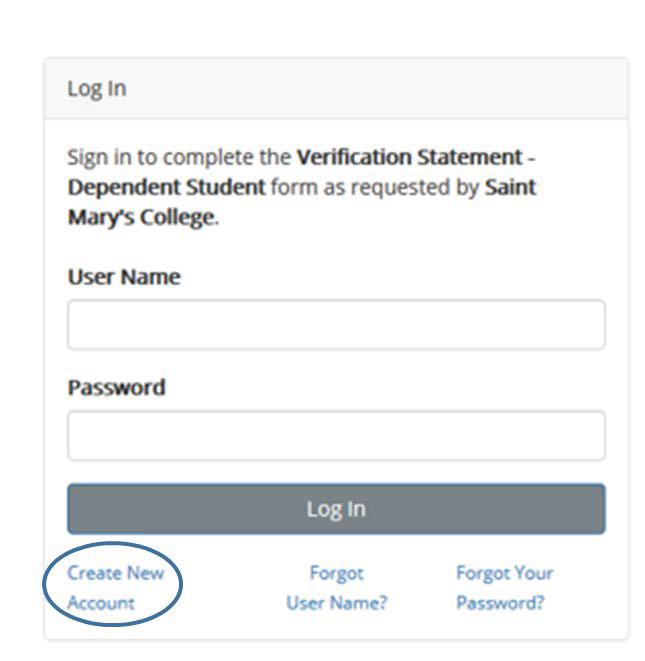 You create an account by creating your own user name & password, providing your email address and setting your security question and answer

You will then receive an email asking you to activate your account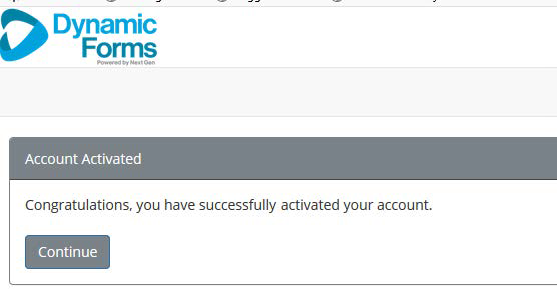 Once you activate your account you will then be ready to use the online forms.
Eventually current students will be able to access these links via the my.saintmarys.edu portal (current students will not have to go through the account creation process)
Verification
Click here for step-by-step instructions to complete the Verification Statement 
While the verification forms can be completed with mobile devices, we recommend you complete the Verification Statements on your personal computer.
IMPORTANT NOTE:  The STUDENT must begin the Verification Statement form, not the PARENT.
The student ID begins with 980 (for example, 980123456) and is listed on most communications from Financial Aid. 
If you did not complete the IRS data retrieval through the FAFSA and are attaching tax information to the verification statement, please note that we must have a tax RETURN transcript which you may print or order from www.irs.gov, not a federal tax return (form 1040, 1040A or 1040EZ). We cannot accept copies of federal tax returns for verification purposes. 
For students who will enroll in the 2018-19 aid year:
Award Letter Guides
For new students who receive a preliminary award letter based on pending verification:
For new students who have received their final award letter:
For returning students who have received their final award letter:
Loans
Appeals
Other
2018-19 Consortium Agreement
Student Employment
Student tax forms (I9, W4, etc.) - are available to students at https://my.saintmarys.edu/web/financial-aid/student-employment
Supervisor forms:
If you have any questions regarding these forms or the financial aid process, please contact the Financial Aid Office:
Phone: (574)284-4557 or 866-502-7788
Fax: (574) 284-4818
Email: finaid@saintmarys.edu