Income Producing Gifts
The Charitable Gift Annuity & The Charitable Remainder Trust
Charitable Gift Annuity
A Charitable Gift Annuity is one of the most popular planned giving devices. With a Charitable Gift Annuity, the donor contributes a specific amount to the College, with a minimum donation of $25,000. The College then agrees to pay the donor a guaranteed amount of return per year. The rate of payment is locked in at the time of the gift. A charitable gift annuity offers you a way to support Saint Mary's and lock in a fixed, high rate of return in place of the low rates CDs and money market accounts are paying. It also may allow you to take a tax deduction in the year of the original gift. Annuity rates are based on age, and range from 4.4% for age 60 (the minimum age) to 9.0% for ages 90 and above. The original investment can be designated for your favorite program at Saint Marys, whether it be for scholarships, a specific department, or campus ministry. You can also allow the College to decide where the money is most needed. A Charitable Gift Annuity is a straightforward way to give back to Saint Mary's without losing the advantage of receiving a return on your assets.
*The rates for Charitable Gift Annuities are established by the American Council on Gift Annuities on an annual basis and are subject to change.
| | |
| --- | --- |
| Age | Annuity Rate by % |
| 60 | 4.4 |
| 65 | 4.7 |
| 70 | 5.1 |
| 75 | 5.8 |
| 80 | 6.8 |
| 85 | 7.8 |
| 90 | 9.0 |
Charitable Remainder Trust
The Charitable Remainder trust is a flexible, financial planning tool. It allows you to diversify your income with minimal capital gains taxes. A donor establishes a Charitable Remainder Trust by transferring appreciated assets to the College. This way, the donor does not have to pay capital gains taxes on the contributed assets. After the assets are transferred into a trust, the College professionally manages the assets. The return on the trust is either fixed or variable depending on the donor's preference.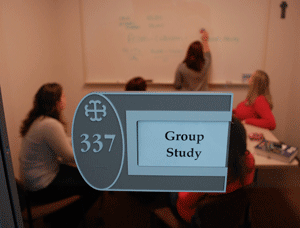 The minimum donation for a Charitable Remainder Trust is $50,000. Transferring appreciated assets to a charitable remainder trust can alleviate capital gains tax and diversify income-producing investments—all while making a charitable gift and receiving a charitable income tax deduction. At the end of the life of the trust, the funding assets are left to the College. As with the Charitable Gift Annuity, the donor can decide what they would like to support with their gift.
Our contact information is here. We are happy to answer any questions you or your advisor may have.
As always, please consult with your financial advisors and your attorney before making a planned gift.