Kat Sullivan, SMC '14
Assistant Director of Admission/Chicago Regional Representative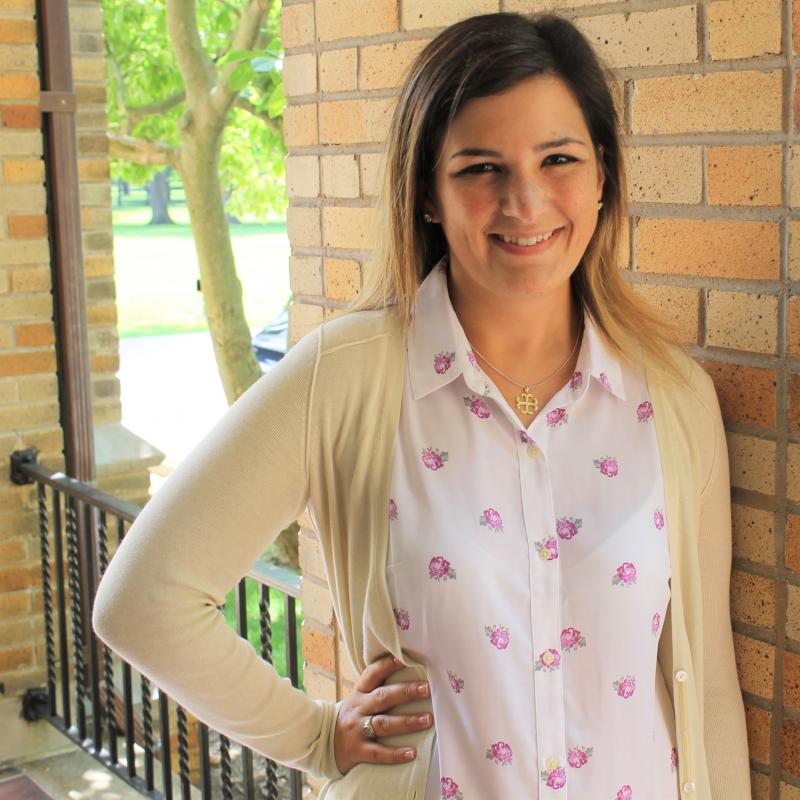 Email: ksullivan@saintmarys.edu
Text: 574-216-3834
About Kat
Hi future Belles! My name is Kat Sullivan, and I'm an Assistant Director of Admission at Saint Mary's! I grew up in Melrose, Massachusetts (about 20 minutes north of Boston), but also grew up loving the Saint Mary's and Notre Dame community. My parents attended Saint Mary's and Notre Dame, so I flew out for a home football game every year since I was born - my first flight was to South Bend! The fall of my senior year of high school, I visited Saint Mary's for an official admission tour and stayed overnight with a group of women who immediately made me feel welcomed and a part of their community. While at Saint Mary's, I became involved in Student Activities Board, Residence Hall Association, and even served as the Student Body President in my senior year through Student Governance Association. I received my Bacelor's Degree in Communication Studies and minord in Business Administration and Film Studies. I'm thrilled to be on the Admission Team to help future Belles feel as empowered as I did to make an impact while at Saint Mary's, and beyond!
Getting to Know Kat
Current music in your iPod:
I listen to a little bit of everything, but lately I've been listening to mostly country music.
Your favorite sports team(s):
Definitely the Notre Dame Fighting Irish! But, of course, I'm also a Red Sox fan since I'm a Boston girl at heart.
A TV show you just can't miss:
Scandal is one of my favorite shows! I've been hooked since the beginning, but I really just love anything that Shonda Rhimes is involved in - can't miss TGIT!
Your favorite restaurant:
This is so hard because I consider myself a foodie! I would say in South Bend, Carmela's at Macri's Restaurant is my favorite. If you like Italian food, I highly recommend their smoked mozzarella ravioli - it's delicious! 
Your favorite thing about South Bend:
One of my favorite things to do is run to the Grotto at Notre Dame. The road between Saint Mary's and Notre Dame, The Avenue, is a beautiful tree-lined road, and it's nice to take some time to myself and say a few prayers. Of course, I have to stop by Let's Spoon Frozen Yogurt later to reward myself!
Your favorite thing about Saint Mary's:
It's so hard to pick just one! For me, the community is the best thing about Saint Mary's. When I began my journey as a first-year student, I felt immediately welcomed in the Saint Mary's sisterhood. My friends, mentors, and professors empowered me to take on leadership positions on campus. I wouldn't have had the confidence to do this job without the support of the Saint Mary's community.
Kat's Admission Tip for Prospective Students
Don't get overwhelmed by the application process! It can seem intimidating, but start early and work on a little bit at a time. Choosing a college is about finding the best fit for you, which can look different from what your friends and family have chosen.Weigh your options, and make a list of what you are looking for in your college experience. Know that we are always here to help if you have questions!