Stephanie Lukezic
Assistant Director of Admission/Social Media Coordinator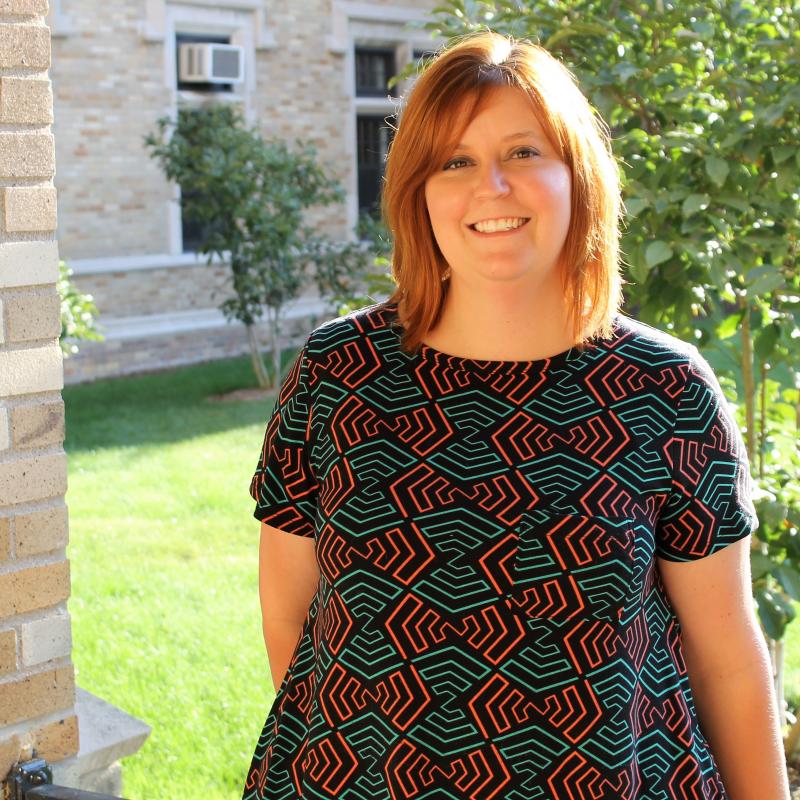 Email: slukezic@saintmarys.edu
Text: 574-216-3821
About Stephanie
Hello! My name is Stephanie, and I'm excited to be working in the Office of Admission at Saint Mary's! I never thought working in college admissions would become my career, but I'm so glad it is! I have several years of experience and love helping students and their families navigate the admission process so they can find the school that's the best fit for them. When I'm not working, you can find me spoiling my dog, Tanner, reading, and spending time with my family.
Getting to Know Stephanie
Your favorite sports team(s):
Cleveland! I'm from Northeast Ohio and love cheering on the Cavs, Indians, and even the Browns (I have faith they'll turn it around soon).
Current music in your iPod:
I listen to a lot of country and late 90's pop. My go-to artists when traveling are Backstreet Boys, NSYNC, and Brittany Spears' first few albums.
A TV show you just can't miss:
The Chicago shows - Fire, PD, and Med
Your favorite restaurant:
If you ever find yourself in Akron, OH, you have to check out Primo's Deli. They make the best Italian sub! Closer to Saint Mary's, I like Stray Dog.
Your favorite thing about South Bend:
I love that South Bend is close to so much. There's a lot to do in town, but if you want to explore, there are beaches, zoos, outlet shopping, and more not too far away.
Your favorite thing about Saint Mary's:
Aside from the beautiful campus, I love that Saint Mary's values a liberal arts education. Students get to explore different academic areas, allowing them to truly discover what their passions and interests are.
Stephanie's Admission Tip for Prospective Students
Don't let the admission process overwhelm you. While there is a lot to do, it should still be fun! I think it's helpful to make pro/con lists after all of your campus visits, and to keep a spreadsheet of dates and deadlines so you don't miss anything.