Music Faculty and Staff
Full-time Faculty
Nancy Menk, Chair, Choirs, Conducting
Rika Asai, Music History
Jeffrey Jacob, Piano
Zae Munn, Theory, Composition
Laurel Thomas, Voice


Strings
Jae Sung Lee, violin, viola
Lara Turner, cello
Darrel Tidaback, bass
Charles Lynch, harp
Dean Wachs , guitar


Voice
Laurel Thomas
Elizabeth Schleicher
Michele Dachtler Warner

Winds
Korin Schilling, flute
Dawn Barrier, oboe
Chris French, clarinet, saxophone
Eric Kuehner, bassoon


Music Education
Cindy Berryman, elementary methods
Dennis Phipps, secondary methods
Dawn Forsythe, woodwind techniques
Lara Turner, string techniques

Piano and other keyboards
Beverly Butler, piano
Darlene Catello, harpsichord
Nikolai Choubine, piano
Jeffrey Jacob, piano


Brass and Percussion
Stephen Allen, trumpet
Jason Glashauser, horn
Helene Dauerty, trombone
Samuel L. Sanchez, percussion

Staff
Sherry Klinedinst, Accompanist
Brenda Smith, Choir Accompanist



Full-time Faculty


Nancy Menk
Professor, Mary Lou and Judd Leighton Chair in Music
Department Chair
Choral Organizations, Conducting
B.S., M.A., Indiana University of Pennsylvania
M.M., D.M.A., College-Conservatory of Music, University of Cincinnati
e-mail: nmenk@saintmarys.edu
Nancy Menk conducts the Women's and Collegiate Choirs at Saint Mary's and teaches courses in conducting techniques. She loves working with women's voices and is constantly on the lookout for interesting new music and unique performing opportunities for her choirs. An outgrowth of this interest is the publication of the Saint Mary's College Choral Series.
She is also the founder and conductor of the South Bend Chamber Singers and serves as conductor of the Northwest Indiana Symphony Chorus. Avid proponents of interesting and unusual programming, the Chamber Singers won the 2004 ASCAP/Chorus America Award for Adventurous Programming, and were finalists for the prestigious Margaret Hillis Award, given annually by Chorus America, in 2000.

In February 2013 she made her sixth appearance at Carnegie Hall, conducting American composer Carol Barnett's "The World Beloved, A Bluegrass Mass" with Monroe Crossing. Dr. Menk serves regularly as a guest conductor and choral adjudicator throughout the United States. She has conducted All-State Choirs in Colorado, Pennsylvania, Kentucky, North Dakota, Delaware, and Indiana.
---
Rika Asai
Assistant Professor
Music History, Music Appreciation, Popular Music, Senior Semianr
Ph.D., Indiana University-Bloomington
e-mail: rasai@saintmarys.edu
Rika Asai received her Ph.D. in musicology from Indiana University, with a dissertation entitled "The Josef Bonime Collection of Radio Music: Music and Advertising in the Golden Age of Radio." Her research interests include film music, musical ephemera, and the culture of advertising. She has presented her work at the annual conferences of the Society of American Music and the American Musicological Society and at the International Congress of the Musicological Society of Japan.
As a music history teacher, she hopes to enrich students' knowledge about music as well as to deepen their experience of music. She encourages students to incorporate musical knowledge into their individual academic interests and creative pursuits. She is also keenly interested in international education. During Summer 2012, she was invited to develop and teach courses on elementary music theory and music appreciation at the Beijing campus for SIE International Summer School, a U.S.-standard university-level summer school program in China.
---
Jeffrey Jacob
Professor
Piano, Piano Pedagogy
B.M. University of Cincinnati College-Conservatory of Music
M.M., Juilliard School of Music
D.M.A., Peabody Institute of Johns Hopkins University
Performer's Certificate, Salzburg Mozarteum
e-mail: jjacob@saintmarys.edu
Described by the Warsaw Music Journal as "unquestionably one of the greatest performers of 20th-century music," and the New York Times as "an artist of intense concentration and conviction," Jeffrey Jacob counts as his principal teachers, Mieczyslaw Munz, Carlo Zecchi, and Leon Fleisher. Since his debut with the London Philharmonic in Royal Festival Hall, he has appeared as piano soloist with over 20 orchestras internationally including the Moscow, St. Petersburg, Seattle, Portland, Indianapolis, Charleston, Sao Paulo and Brazil National Symphonies, the Silesian, Moravian, North Czech, and Royal Queenstown Philharmonics.
A noted proponent of contemporary music, he has performed the world premieres of works written for him by George Crumb, Vincent Persichetti, Gunther Schuller, Samuel Adler, Francis Routh, and many others. He has performed solo recitals in London, Dublin, Glasgow, Berlin, Cologne, Munich, Moscow, St. Petersburg, Prague, Warsaw, Bucharest, Milan, Madrid, Helsinki, Rio de Janeiro, Saõ Paulo, Havana, Beijing, Hong Kong, Taipei, Tokyo, Sydney, Auckland, Toronto, Ottawa, and throughout the U.S.
---
Zae Munn
Professor
Theory, Composition, Orchestration, Senior Seminar, Digital Media in Music
B.M., Chicago Musical College, Roosevelt University
M.M., D.M.A., University of Illinois, Champaign-Urbana
e-mail: zmunn@saintmarys.edu
Zae Munn has taught at Saint Mary's College since 1990. She is the Resident Composer and Director of the Summer Composition Intensive at Saint Mary's College, and has also taught at Interlochen Arts Camp, Bowdoin College, Transylvania University, and Saint Cloud State University. Born in 1953, her early musical training was as a cellist, with additonal studies in piano, voice, and conducting.
She is an active composer of instrumental and vocal works, and over 30 are published by Arsis Press, Balquhidder Music, Earthsongs, Frank E. Warren Music, HoneyRock, JOMAR Press, Tempo Press, and Yelton Rhodes Music. Recordings are available from Capstone Records, Centaur Records. Parma Recordings will release They Were Mysterious Guests in 2014.
---
Laurel Thomas
Associate Professor
Voice, Vocal Diction, Opera Workshop, Stagecraft for Singers
B.A. Occidental College
M.M. University of Illinois
D.M.A. University of Texas at Austin
e-mail: lthomas@saintmarys.edu
Soprano Laurel Thomas grew up in northern California, land of giant redwoods and craggy beaches. While an undergraduate in music at Occidental College, she studied voice, piano and cello. Her vocal studies led her to the realization that a passion for music could be linked, throughout life, to a deep love of literature and poetry.
She continued her education at the University of Illinois in Champaign-Urbana (Master of Music in vocal performance) and, while teaching full in time in San Antonio, earned her D.M.A. from the University of Texas in Austin. She attended the American Institute of Musical Studies in Graz, Austria and lived in Mauer, near Heidelberg, Germany for five months.

Before arriving at Saint Mary's Collge in 2001, Thomas lived and taught in San Antonio, Texas where she soloed with major choral groups, chamber music organizations, and orchestras of the region. Thomas has performed with the South Bend Chamber Singers, the South Bend Symphony, Fleur de Lys, the Northwest Indiana Symphony Orchestra, and sings frequent recitals on this campus and others. Read a Face to Face article about her.
---
Adjunct Faculty Biographies

Dawn Barrier
Oboe
B.M., M.F.A. Oboe Performance, Bob Jones University
Currently teaching Music, Art, and French at Community Baptist School and conducting the Church Orchestra at Community Baptist Church. Performs with various area ensembles and orchestras. Private instructor of woodwinds and reed-making.
Beverly Butler
Piano, Accompanying
B.A., Bethel College, Mishawaka, Indiana
M.M., Indiana University South Bend
Beverly Butler is an Adjunct Piano Instructor at St. Mary's where she teaches private piano and coaches music majors for their piano proficiency exams. She has also accompanied voice students at recitals and competitions and has accompanied both the Women's Choir and the Collegiate Choir. In 2005 she accompanied Women's Choir at the National Convention of the American Choral Director Association in Los Angeles. Beverly also accompanys the Vesper Chorale and plays regularly with the Morrow String Trio. She has served as church organist in South Bend churches and has been an active member of the St. Joseph Valley Chapter of the American Guild of Organists.
Darlene Catello
Keyboard Instruments
M.M. in organ, University of Notre Dame
M.M. in harpsichord, University of Michigan
Darlene Catello performs solo and ensemble music on the harpsichord and organ and teaches keyboard instruments at the University of Notre Dame as well as at Saint Mary's College. She is a founding member of Fleur de Lys, an early music ensemble, and serves as organist and choir director at Hilltop Lutheran Church in South Bend. While at the University of Michigan, she studied with Penelope Crawford and Edward Parmentier. In 1987 Ms. Catello won the Audience Prize in the Magnum Opus Harpsichord Competition in Grand Rapids, Michigan.
Nikolai Choubine
Piano
Hailing from Krasnodar, Russia, Dr. Nikolai Choubine was born into a family of musicians and began to play piano at the age of five. At the age of sixteen, a live performance of his Liszt's Piano Concerto No. 1 was recorded by Ekaterinburg TV. He was also featured on the Krasnodar television program "Young Talents." Choubine graduated from Gnesin's Academy of Music in Moscow with a degree in piano performance and pedagogy. He also studied at the Moscow Conservatory. He earned a Doctor of Music in Piano Performance from Indiana University Jacobs School of Music.
Choubine has musical and scholarly interests in virtuosic transcriptions for piano and with the music of his native country. He is a winner of several competition prizes and a recipient of numerous awards including two Russian and East European Institute Mellon Endowment Fellowships.
Sherry Klinedienst
Accompanying
B.M. Piano Performance, Indiana University--Bloomington
Website: http://www.sherryk.com
e-mail: sherry@sherryk.com

Pianist/Composer/Recording Artist Sherry Klinedinst (Sherry K) performs in concert halls, festivals, schools and various organizations across the country. Her most recent appearances have been at the Chicago Music Mart, Nashville's Opry Mills, and the Morris Performing Arts Center in South Bend. Sherry's eclectic style includes everything from light jazz and new age to gospel, classical and blues. Recording projects include, "Westbound", "A Whole New Woman" and "Sunday Best: Hymns and Spirituals Freshly Pressed.
Eric Kuehner
Bassoon
B.M.E. Valparaiso University
Further Study at Northwestern University
Eric is third and contra-bassoonist for the South Bend Symphony and Pops Orchestra. He also teaches bassoon in the Department of Music at the University of Notre Dame and Indiana University, South Bend. He is the bassoon coach for the South Bend Youth Symphony and has an extensive private studio, teaching students from beginners through high school.
Eric has performed with many orchestras in the area, including principal bassoon with the Southwest Michigan Symphony, Elkhart Symphony, LaPorte Symphony, and the Chicago Symphonic Wind Ensemble, and second bassoon with the Northwest Indiana Symphony and the Kalamazoo Symphony. He continues to sub with these and other orchestras in the area.

RETURN TO TOP OF PAGE
Jae Sung Lee
Violin, Viola
A.D, North Carolina School of the Arts
A.D., Indiana University South Bend
M.M, Indiana University South Bend

Currently pursuing a Performance Diploma at IU South Bend under direction of Jameson Cooper. Major teachers include, Blaise Magniere, Marie Wang, Aaron Berofsky, and Elaine Richey.
He performs with a various ensembles in the area such as South Bend Symphony and Southwest Michigan Symphony Orchestras. He also teaches at the Culver Academy, Clay High School and serves as section coach for the South Bend Youth Symphony Orchestra.
Korin Schilling
Flute
B.A. music performance, Carleton College
Independent study with Sidney Zeitlin, Minnesota Orchestra
Korin has been a member of the South Bend Symphony Orchestra since 1975, is a past member of the Elkhart County Symphony Orchestra, and has performed with the Michiana New Music Ensemble, Indiana Opera North and other local organizations. He is also a flute instructor at University of Notre Dame.



Elizabeth Schleicher
Voice
B.M. Otterbein University
M.M. Northwestern University
Originally from Columbus, Ohio, soprano Elizabeth Schleicher has kept busy singing and teaching throughout the Midwest. The daughter of a trumpet player and pianist, she has enjoyed a life full of music from the very beginning. She began singing at a young age, performing in the children's chorus for Opera Columbus and singing as a cantor in her home parish. Her early exposure to opera led her to study voice at Otterbein University in Ohio, followed by pursuing her master's degree at Northwestern University. As a soloist, she has appeared in roles with Union Avenue Opera, Chicago Folks Operetta, as well as with St. Louis Symphony, Westerville Symphony, and Westerville Concert Band.
Elizabeth is on the roster with the Chicago Lyric Opera chorus. There she has been seen as a bridesmaid in Lohengrin and in the productions of Boris Godunov and Die Meistersinger von Nürnberg. She has sung with Chicago Symphony Chorus, Grant Park Music Festival Chorus, and as a principal singer with the St. Louis Symphony Chorus. Prior to moving to South Bend in 2011, she lived in St. Louis, Missouri where she was a principal cantor at the Cathedral Basilica of St. Louis and taught cantor and voice classes through the Archdiocese of St. Louis. She is dedicated to helping singers of all levels find their voice and have a healthy singing voice for a lifetime.
Elizabeth is an adjunct faculty member at Indiana University South Bend and will be working as a vocal coach with the Notre Dame Folk Choir beginning in the Fall of 2013.
Dean Wachs
Guitar
Studied at Purdue and Indiana Universities
Master Classes with Liona Boyd, Andrea Menchuoff, and Eduardo Fernandez
Dean Wachs studied classical guitar with Richard Wisner and has played guitar for 44 years. He has taught at Mendoza's Guitars for 30 years, and IUSB for 20 years.He teaches approximately 70 students each week.
Dean is currently performing as part of the Mendoza's Guitar Duo.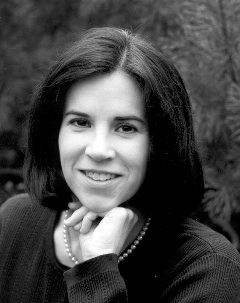 Michele Dachtler Warner
Voice

B.A. College of William and Mary
M.M. Webster University--St. Louis
email: mwarner@saintmarys.edu

Growing up in the suburbs of Pittsburgh, PA, Michele began studying piano in first grade, singing solos at the age of 10, and was the first cantor for her parish when she was 14. One beloved mentor predicted that someday Michele would be a teacher….and time obviously proved him to be rather prophetic.

For over ten years now, Michele has been active in teaching voice and training cantors in the South Bend area. On weekends, she can be found at the Basilica of the Sacred Heart, serving as a cantor and soloist for liturgies and singing with the Notre Dame Folk Choir. In addition to participating fully as a member of the choir, she also works as a vocal coach for the ensemble, training the young men and women in the group to minister as cantors for mass, vespers, and other liturgical celebrations. As both vocal coach and soloist, Michele has assisted on four recordings with the choir, most recently "Witness of the Saints" and "Psalms of the Notre Dame Folk Choir."

Michele is one of the primary vocalists for NDPrayercast, an "online service of prayer in the faith tradition of Notre Dame." Along with her husband, composer Steven C. Warner, she edited and assembled the revised Notre Dame Hymnal Supplement (2007) for use in the dorm chapels and around campus at the University. Michele and Steve are also clinicians for World Library Publications in Chicago, and for SummerSong, a renewal program for church musicians, sponsored by the Center for Liturgy, Notre Dame.
---
---