Music Department News
---

English Baroque Ensemble Visits Department

The SMC music department recently hosted the English baroque ensemble Echoing Air. The ensemble, which featured two countertenors, a viola da gamba, two recorders, and a harpsichord, gave a performance at Recital Forum that had the audience singing along and dancing onstage. Later, they also played an evening concert in Little Theatre. Both programs featured the music of English composer Henry Purcell, as well as a few works by his contemporaries. During their visit, the ensemble met with members of the music department and also visited a rehearsal of the Collegiate Choir.
---

SMC Students Attend ND Game In Dublin
Two Saint Mary's music majors, seniors Kelly Clune and Erin Brown, recently had the opportunity to travel to Ireland with the Notre Dame marching band for the football season opener in Dublin. The game, which was a matchup against Navy, featured a halftime show by the band as well as various other performances throughout the weekend. The marching band performed a concert-style pep rally the day before the game at the O2 Arena in Dublin, collaborating with various Irish acts, and took their marching to the streets of Dublin with a Saturday morning march through the city.
Read more about Saint Mary's students' experiences in Dublin at the Observer website.
---
Music Professor Composes 'Music for Haiti'
A South Bend Tribune article was recently published about Dr. Jeffery Jacob, professor of music, and his newly released CD to raise money for Haiti relief efforts. (See more stories about Dr. Jacob's album here.) Read about his inspiration for the album, as well as his composing and recording process:
http://www.southbendtribune.com/entertainment/inthebend/sbt-20111127sbtmichd-05-02-20111127,0,6017148.story
---

Notre Dame Band Wins Sudler Trophy
The University of Notre Dame Marching Band was recently awarded the prestigious Sudler Trophy, the "Heisman of collegiate marching bands." The award recognizes the band's contribution over a period of many years to college bands. Several Saint Mary's music majors and band members were on the field during the presentation of the trophy: seniors Alexis Hiner and Megan Dillon, juniors Kelly Clune and Erin Brown, and first years Jena Sweigart, Ellen Frazee and Elizabeth Murphy.
For more information on the award and its presentation to the band, see:
Notre Dame Band Awarded Sudler Trophy
Marching Band Wins Music Award
---
SMC Student Meets, Works With Sigourney Weaver
Music and theatre major Joy Viceroy was one of a handful of Saint Mary's students to meet and perform in a master class for Academy Award-nominated actress Sigourney Weaver on her recent visit to campus. Read Joy's comments on the experience in the Observer article at http://www.ndsmcobserver.com/news/weaver-teaches-leads-theatre-workshop-1.2613534
---

Music Professor Raises Money for Haiti
When the earthquake devastated Haiti last year, Saint Mary's College music professor Jeffrey Jacob was so moved that he got to work on a CD project he hopes will raise money to help rebuild the country. You can also find the press release at http://www.saintmarys.edu/news-events/jeffrey-jacob-cd-for-haiti-8-4-11
http://www.fox28.com/story/15213900/cd-helps-haiti-earthquake-victims
---
Saint Mary's Holds "We Remember" to Commemorate 9/11
Saint Mary's faculty recently held an event entitled "We Remember" to commemorate the 10th anniversary of 9/11. The concert featured music, dance, and poetry performed by faculty members from various departments and took place in Little Theater, Moreau Center for the Arts.
Dr. Laurel Thomas of the music department was interviewed on WNDU about the concert- watch the interview
here
.
The Observer writes about the commemoration here:
Fine Arts Program Honors Anniversary
---

Current Music Majors and Minors, Alums, Faculty and Staff are welcome to join this page. We already have over 50 members. Come join our discussions, including 'What are our alums doing now?' and 'Music Students'. View updates and photos from the latest music department events. Contribute your information!
---
Women's Choir Visits China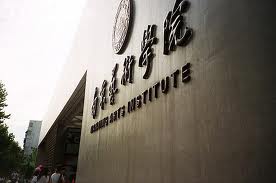 The Saint Mary's College Women's Choir toured China during the 2011 spring break. They were invited by the Nanjing Arts Institute in Nanjing, China to work with the school's well-known women's choir under the direction of Dixian Teng. The two choirs presented several concerts together. Laurel Thomas and Nancy Menk presented master classes in singing and conducting for the Chinese students. The choir also visited Shanghai during their stay.
---
Your new life in college is beginning—honor your passion for Music!
Questions? Call or email the department chair, Laurel Thomas at lthomas@saintmarys.edu, 574-284-4622.