Music Alums in Their Own Words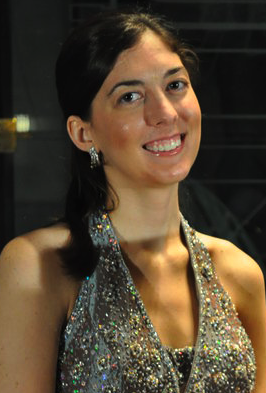 Spent a year with the Vincentian Service Corps - Central serving the poor in St. Louis, MO where I lived in community with 7 amazing young women and worked at a shelter for homeless, pregnant women and their children. While there I fell madly in love with the poor and the Vincentian charism (though I still hold firm to my Holy Cross roots!) and was led to Niagara University, a Vincentian school near Niagara Falls, NY-- small, liberal arts, emphasis on service learning.
I just finished my first year as a college campus minister and have been blessed beyond belief! I work primarily with faith formation and spiritual life-- retreats, bible studies, faith sharing groups, prayer evenings, etc. And I coordinate the student choir that leads music at our 10pm (even later than Regina!!!) Mass.
This summer I'm traveling to Jimma, Ethiopia with a group of 5 young adults as a Vincentian Lay Missionary to teach English to grade school kids and work in various ministries with the poor of this rural community. I just got my shots last week- five of them- ouch.
While I didn't ended up using the teaching license I slaved over for four grueling years, I can't imagine doing things any differently! I'm not a music educator, something I thought I would always be! But I am an educator, and I still do music. So... it works :) Music is still a big part of my life and always will be. I sing with an awesome choral group in Buffalo called the Freudig Singers and consider our rehearsals and concerts my weekly therapy :) I also cantor at mass and recently performed a recital as a benefit for my trip to Ethiopia and brought in over $900.
So, you can leave the music but the music will never leave you! And I encourage you to find ways to keep singing/playing... your mind, body, spirit will thank you!!!
Kristina Schliesman, Class of 2006
B.M. Music Education
M.S.M. (Sacred Music), University of Notre Dame, 2008
---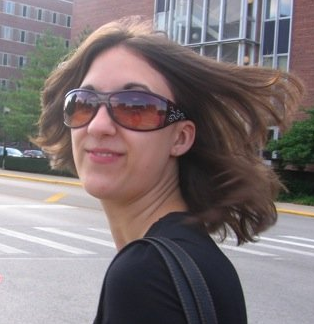 I just completed my 2nd year at the University of Illinois, working on my Master's in Musicology. I am currently writing my thesis which explores the film version of West Side Story as an adaptation of the original Broadway show. My research is based not only in music but film, gender, and race studies. I will be doing archival research at Columbia University's Rare Book and Manuscript Library in June (super excited to go to NYC!). I've also been a Teaching Assistant for the Music History sequence this past year and absolutely loved it...except perhaps grading tests :/ I am looking forward to teaching again next year. I'll be in Champaign-Urbana for several more years since I start my PhD in Spring 2011.
Saint Mary's has meant so much to me both personally and academically, and I'm so glad to have been a part of the Music Department!!
Megan (Bolander) Woller, Class of 2008
B.M. Vocal Performance
---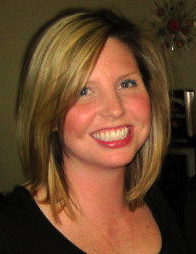 It is scary to say that I am an alum now but I am so happy that I was able to attend Saint Mary's! After four years of being a music major (BA), I am sad that it will not be my main focus as I am going to start medical school at Southern Illinois University in August. However, everything I experienced as a music major shaped me into who I am today and no matter what I do, music will still be a part of my life in some way :)
Kate McKenna, Class of 2010
B.A. Music
---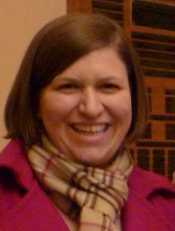 I'm finishing up my 6th year teaching elementary music for Plymouth Community Schools. I also direct two 3rd/4th grade extra curricular choirs. (Ironic that while I was at SMC I insisted all I wanted to do was be a high school band director!) I'm also working towards my Master of Education in Curriculum and Instruction through Olivet Nazarene University, and will complete that program in February.
Cindy Miller Holzhauer, Class of 2003
B.M. Music Education
---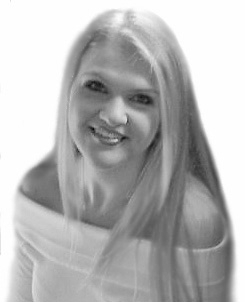 Being a member of the Saint Mary's College Music Department has been a true blessing. As a student who changed majors, I was welcomed into the department with open arms. The faculty was very helpful in facilitating my transition into an atmosphere of intense musical study.
As a Saint Mary's Music Major I found myself being taught by a world-class faculty who have established a challenging, yet realistic curriculum within the college's liberal arts design. The knowledge and instruction that I have received in the Music Department is of a superior quality. The faculty stresses the importance of becoming a well-rounded musician who can not only perform well through their chosen medium but can also do so in an intelligent manner accompanied by a true understanding of the music and its history. The abundance of knowledge and unique performance opportunities that I have enjoyed in the Saint Mary's Music Department have made me very confident in my future pursuits. For that, I cannot thank the department enough.
Lindsey Anderson, Class of 2007
B.M. Vocal Performance
---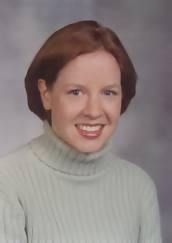 When I decided to become a music major at Saint Mary's, I had no idea of the opportunities that lay in store for me. Four years later, I look back on a wide range of performances and course work, and I could not be happier with what I've gained here, both academically and artistically. Thank you, Saint Mary's Music Department, for showing me what I was able to do, and then for giving me the chance to do it.
Meghann Robinson, Class of 2003, Valedictorian
B.A. in Music (Piano/Theory)
---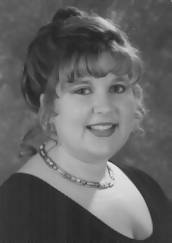 Working with Dr. Laurel Thomas in her voice studio was an amazing experience. She has tremendous command of the art of vocal pedagogy, and will spare no effort in obtaining the best results from her students. Dr. Thomas is an amazing teacher, performer, person, and friend. I consider myself to be truly lucky for the years I've spent in her studio.
Shannon Nelson, Class of 2003
B.M. Vocal Performance
---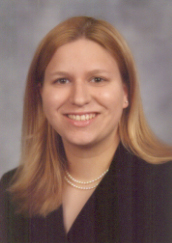 It would be impossible to fully articulate my satisfaction with the education I have received in the past four years through the Music department at Saint Mary's College. As an instrumentalist, I have been afforded a wealth of diverse performance opportunities working with student composers, chamber ensembles, and various members of the surrounding musical community. I've been especially impressed with the quality of private music lessons at SMC. The faculty worked closely to support individual growth among students in the department. Recital Forums and the Window on Music series offered exposure to many music-related careers that could gave easily been overlooked. Saint Mary's lacks the level of unhealthy competition found in many other undergraduate music programs; a strong foundation of support existed in my fellow music majors. Most importantly, I feel Saint Mary's has provided me with the education and knowledge to be successful in my future professional endeavors.
Cindy Miller, Class of 2003
B.M. Music Education