Joseph Incandela, Ph.D.
Professor of Religious Studies, Joyce McMahon Hank Aquinas Chair in Catholic Theology, and Associate Dean of Faculty
Areas of Expertise
Catholic social teaching
war and peace questions
Catholic Church matters
bioethics
Education
Ph.D., Princeton University
M.A., Princeton University
B.A., University of Notre Dame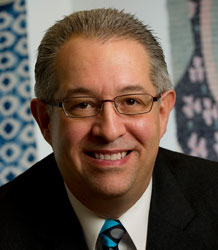 To arrange an interview, please contact director of media relations Gwen O'Brien at (574) 284-4579.
---
For more information about Joseph Incandela, Ph.D., including (if available) CV, personal web site, and media appearances, please visit https://www.saintmarys.edu/news-events/experts-for-the-media/joseph-incandela.