Patrick Pierce, Ph.D.
Professor of Political Science
Joined the department of Political Science in 1981. Prof. Pierce has received several COSTAR grants to pursue his research with Prof. Don Miller (Math) on the politics of legalized gambling. That research has culminated in a book entitled Gambling Politics: State Government and the Business of Betting by Patrick A. Pierce and Donald E. Miller, and was published by Lynne Rienner Publishing (2004). Pierce also received a SISTAR grant to work collaboratively with Madeline Carpinelli (1999) on the consequences of constituency contact. He has been inducted into the college honor society chapters of Pi Sigma Alpha (Political Science) and Pi Mu Epsilon (Mathematics). He managed the campaign of James Caldwell for St. Joseph County Commissioner, and provided polling consulting to numerous Congressional candidates.
Areas of Expertise
elections and voting behavior
women and politics
politics of legalized gambling
lotteries/gambling funding education
morality and social policy
Research Interests
gambling politics
lotteries for education
Education
M.A. in Political Theory, Ph.D. in American Politics, Rutgers University
B.A. in Mathematics and Political Science, San Diego State University
Curriculum Vitae
Patrick Pierce, Ph.D.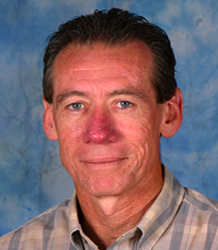 To arrange an interview, please contact director of media relations Gwen O'Brien at (574) 284-4579.
---
For more information about Patrick Pierce, Ph.D., including (if available) CV, personal web site, and media appearances, please visit https://www.saintmarys.edu/news-events/experts-for-the-media/patrick-pierce.