Spring 2021 Athletic Announcement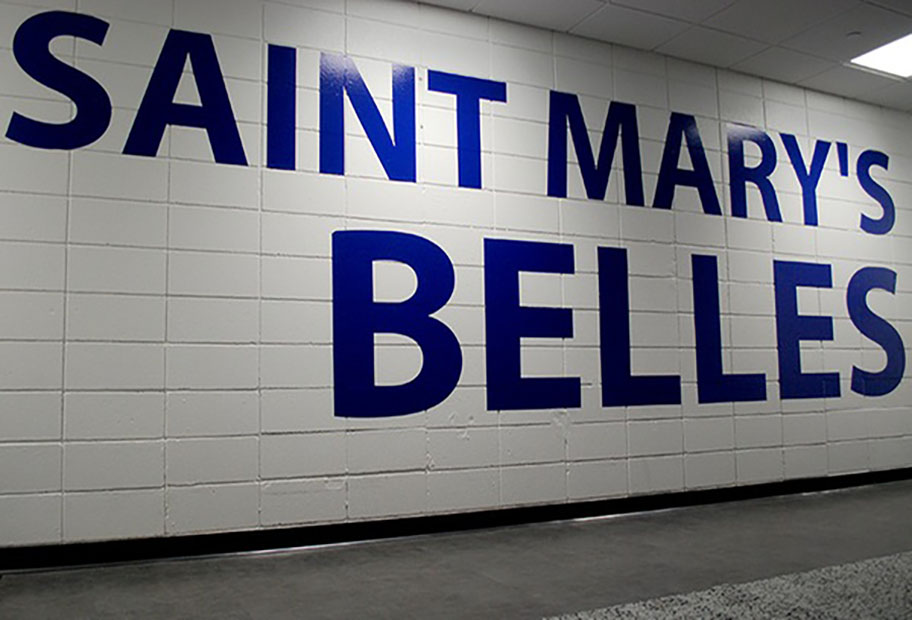 February 1, 2021
Saint Mary's College President Katie Conboy and the Department of Athletics have announced two decisions regarding the College's spring 2021  athletic programs.
The first is to cancel competitions and remaining practices of the fall 2020 seasons of cross country, soccer, and volleyball, which were delayed and would have taken place in the spring semester.
The second decision is to implement a one-week pause of all athletically related activity for spring sports as student-athletes move back to campus and begin the semester on February 1. 
"We have had a year of extraordinary disappointments in our Saint Mary's Athletics schedule," said Saint Mary's College President Katie Conboy, Ph.D. "We cancelled spring 2020 sports when students left campus—just as we were coming to understand the scope of our global pandemic. When students returned to campus in the fall, health and safety protocols led us to join our MIAA conference in postponing fall competition. With no relief in sight and distressing infection numbers locally and globally, we cancelled the winter basketball season.
"Now, as we begin the spring semester, we find ourselves in a continued high-risk context. Very little has changed in Saint Joseph County or the broader region. Our hoped-for plan for athletics this semester would have had us competing in fall and spring sports simultaneously. With all we have learned and continue to learn about COVID-19, we have moved our fall sports suspension to a cancellation. This decision was made to prevent what would have been an overextension of resources and space. By cancelling our fall sports, we are keeping our focus on doing all we can to ensure that our spring student-athletes—who have lived through the cancellation of their seasons once already—might be able to have a robust season this spring.
"With this decision, we recognize that we have lost an entire year of Saint Mary's College Athletics. And we believe our priority has to be to do everything possible to ensure that spring season student-athletes don't lose a second year." 
The one-week pause of all athletically related activity for lacrosse and tennis will result in the postponement of two away athletic events:
February 19 tennis at Olivet scrimmage
February 20 lacrosse at Alma 
While those events do not fall within the one-week pause, they are now postponed in order to ensure a safe return-to-play plan for tennis and lacrosse student-athletes. Tennis and lacrosse will begin their practice schedules on February 8. The golf and softball programs both have later starting dates for their practices already in place.