'Trinity Tree' Planting Ceremony to Commemorate Saint Mary's Presidential Inauguration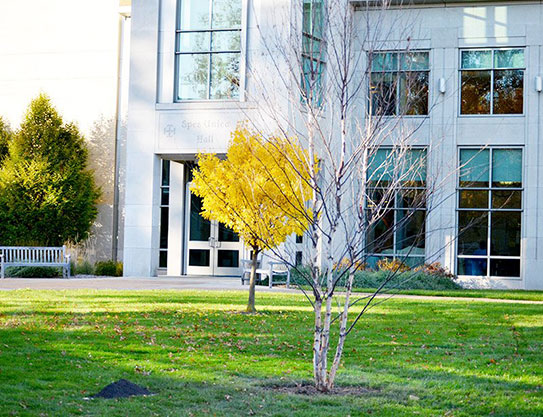 November 4, 2016 (Notre Dame, Ind.)—Saint Mary's College will mark the upcoming inauguration of President Janice A. Cervelli with a tree planting ceremony at 11 a.m. Tuesday, November 8 on the lawn south of Spes Unica Hall. Joining the president will be the Rev. John I. Jenkins, CSC, president of the University of Notre Dame, and Brother Jesus Alonso, CSC, Vice President for Strategic Initiatives at Holy Cross College.
The tree is named the Trinity Tree, representing the shared values and collaboration among Saint Mary's, the University of Notre Dame, and Holy Cross College, that make up the tri-campus community. A river birch was chosen to be the Trinity Tree because it grows with three connected trunks.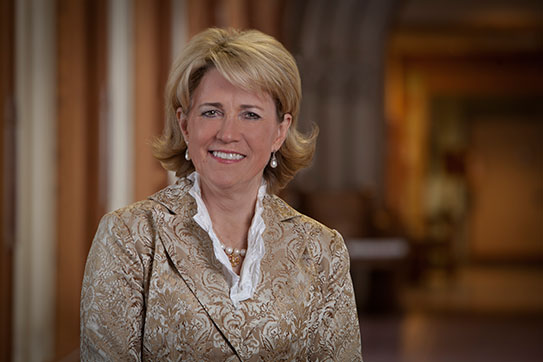 The Trinity Tree reflects the relationship of the three institutions founded by Holy Cross congregations and honors the vision of Sister M. Madeleva Wolff, Saint Mary's third president, who believed that learning thrived in a beautiful environment.
"Blessed Basil Moreau, the founder of the Holy Cross congregations and a guiding light for us today, foresaw that 'Holy Cross will grow like a mighty tree,'" President Cervelli said. "The Trinity Tree will symbolize the partnership between the tri-campus schools and our commitment to higher education in the Catholic tradition."
President Cervelli will be formally installed as the 12th president of Saint Mary's College on Saturday, November 12 at 1:30 p.m. in O'Laughlin Auditorium.
About Saint Mary's College: Celebrating over 175 years of empowering women to make a difference in the world, Saint Mary's College is recognized as a pioneer and continued force in the education of women. A Catholic, liberal arts institution in Notre Dame, Indiana, the College offers more than 50 undergraduate academic programs and also offers co-educational master's degrees.
Contact for News Media: Haleigh Ehmsen, Media Relations Associate, Saint Mary's College, hehmsen@saintmarys.edu (574) 284-5343