Press Release
Alumna to Teach Mini-Course on Human Clinical Trials and International Drug Development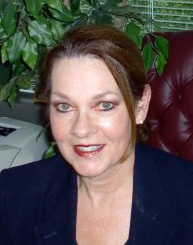 Gwen O'Brien
Director of Media Relations
Saint Mary's College
Notre Dame, Ind.
(574) 284-4579
Sept. 12, 2008 (Notre Dame, Ind.)—Saint Mary's College is proud to welcome back to campus alumna Mary Anne Luzar '72, PhD, Chief of the Regulatory Affairs Branch, Division of AIDS, National Institute of Allergy and Infectious Diseases, National Institutes of Health. Dr. Luzar, who works on international AIDS research for the Department of Health and Human Services and is originally from Greencastle, Ind., will teach a not-for-credit mini-course called "Human Clinical Trial Research: The Complex World of International Drug Development," Oct. 6-9. During the four-night engagement, sponsored by the Department of Biology and College Relations, Dr. Luzar will discuss the need for human clinical trials in discovering effective drugs and vaccines, and the ethics and challenges surrounding trials, many of which are currently conducted abroad in resource-poor settings.
"Mary Anne's participation in the war on AIDS is astounding," said Shari Rodriguez, Vice President of College Relations, Saint Mary's College. "She is responsible for the overall regulatory strategy for Division of AIDS-sponsored drug trials and provides guidance for clinical trials, including international trials under FDA Investigation in 47 countries. And to think her higher education began at Saint Mary's with a degree in French Literature and Humanistic Studies. It goes to show where a solid liberal arts education can lead."
This rare opportunity is open to the public and will be of special interest to those studying, or in the fields of, medicine or bioethics and law. The media is also invited to attend. Below is a summary of the topics that will be covered.
Monday, Oct. 6
Topic: Overview of the History, Ethics and Evolution of Human Clinical Research from Early Twentieth Century to Present
Time and place: 6-8 p.m., Vander Vennet Theatre, Student Center
Description: Lecture one will cover the history of drug law based on examples that shaped its evolution, from diphtheria anti-toxin and thalidomide to current HIV anti-viral drugs. Current ethical challenges will be discussed, including the use of vulnerable populations in trials, like pregnant women, prisoners and the poor.
Tuesday, Oct. 7
Topic: The Ethics of Human Clinical Trials and Human Subject Protection
Time and place: 6-8 p.m., Spes Unica Hall, Room 145
Description: Lecture two will cover the historic events that shaped human research protection in the 21st century. The AIDS pandemic will be discussed and how lack of a cure forced research into new avenues with ethical questions at every turn. U.S. Human Subject Protection Regulations and the importance of the Internal Review Board in protecting subjects will also be covered.
Wednesday, Oct. 8
Topic: The Explosion of International Clinical Trials and the Challenges They Present
Time and place: 6-8 p.m., Spes Unica Hall, Room 145
Description: Lecture three will cover how and whether multi-center, multi-country trials can be conducted in an ethical manner. How are subjects protected when they are halfway around the world and in resource poor settings?
Thursday, Oct. 9
Topic: Case Study and Panel Discussion of One Clinical Trial
Time and place: 5-7 p.m., Vander Vennet Theatre, Student Center
Description: Lecture four covers a current clinical trial in Africa, sponsored by the U.S. government, which is enrolling pregnant women and newborn babies. A panel discussion will follow.
About Saint Mary's College: Saint Mary's College, Notre Dame, Ind., is a four-year, Catholic, women's institution offering five bachelor's degrees and more than 30 major areas of study. The College has six nationally accredited academic programs: social work, art, music, teacher education, chemistry and nursing. Saint Mary's College ranks among the nation's top liberal arts colleges in U.S. News & World Report's 2009 annual survey. Founded in 1844, Saint Mary's is a pioneer in the education of women, and is sponsored by the Sisters of the Holy Cross.