Chair of Math Department Receives Spes Unica Award
Chair of Math Department Honored with Spes Unica Award

Contact:
Gwen O'Brien
Director of Media Relations
Saint Mary's College
(574) 284-4579

May 3, 2010 (Notre Dame, Ind.)—The Spes Unica Award recognizes a faculty member's eminent service to Saint Mary's College. Contributions can be in the area of teaching, scholarship/ creative activity and/or service. This year's recipient, Professor Joanne Snow, Chair of the Mathematics Department, has demonstrated exceptional dedication to the College in all of these areas.

Professor Snow's name can be found on any list of members of major committees at Saint Mary's over the years, often as chair or co-chair. In addition, she has been the faculty member on the Board of Trustees since 2006. But her greatest contribution to the College would be as a faculty member in the Department of Mathematics. She's taught in the department since 1984.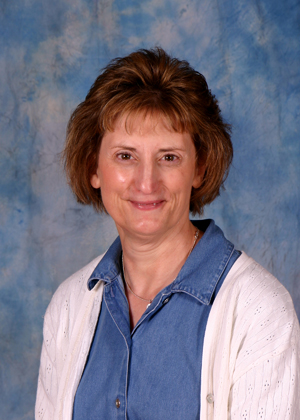 Professor Snow has long been recognized as a superior teacher, having won the Maria Pieta Award in 1993. Fellow faculty and her students will tell you her courses are so well designed that they flow naturally, and her class materials are meticulously prepared. Her students appreciate both her expectations for them and her confidence in them. She sets very high standards for her students and spends countless hours making sure they meet those standards. Her ability to explain difficult, technical material with clarity and precision impresses all her students, but, as one student wrote, "…even more impressive is her ability to walk into a class and make every student smile and know her professor cares!"

Professor Snow received the Spes Unica Award at Honors Convocation on Sunday, May 2. Students, faculty and staff nominate candidates for this award and the Academic Affairs Council makes the final selection. The name of the recipient is not revealed until the Convocation.

Pictured in Honors Convocation photo: Professor Joanne Snow, center, poses with Saint Mary's College President Carol Ann Mooney, left, and Senior Vice President/Dean of Faculty Patricia Fleming, right, at Honors Convocation on May 2. The honor came as a surprise to Snow.

About Saint Mary's College: Saint Mary's College, Notre Dame, Ind., is a four-year, Catholic, women's institution offering five bachelor's degrees and more than 30 major areas of study. Saint Mary's College has six nationally accredited academic programs: social work, art, music, teacher education, chemistry and nursing. Saint Mary's College ranks among the nation's top 100 liberal arts colleges in U.S. News & World Report's 2010 annual survey. Founded in 1844, Saint Mary's is a pioneer in the education of women, and is sponsored by the Sisters of the Holy Cross.