Capa Summer Internship in Dublin, Ireland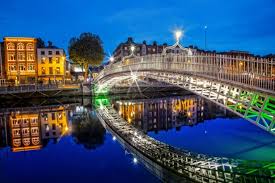 This eight-week summer program gives you insight into the significant ways in which Dublin has been imagined, reinvented, and transformed by globalization. Earn 6 or 9 credits.
LOCATION
Dublin is an energetic, charming, and culturally rich Global City. With one in every eight residents being foreign-born, Dublin is very much a multicultural hub. You can find food from around the globe and take part in annual international celebrations such as the Festival of World Cultures.
PROGRAM OF STUDY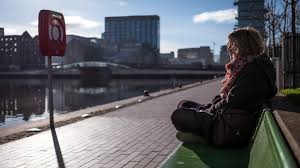 Earn 6-9 credits during the summer term (courses are 3 credits unless otherwise noted; internships are 3-6 credits). Credits are issued by State University of New York (SUNY) Oswego.
EXCURSIONS and ACTIVITIES
Enjoy a full-day excursion to Belfast and a Dublin city tour. Social events and program activities include an arrival reception, mid-term dinner, a farewell ceremony, and a guided tour of Dublin street art.
A guided visit to Croke Park—a national sports and cultural stadium—takes place the first weekend. Other activities reflect what is on in the city at the time and may include a tour of "Googletown" in the Docklands, exploring some of the country's beautiful medieval castles, or joining in on the fun at the many films, food, and cultural festivals that take place each year.
HOUSING
You can opt to live in a shared apartment or a homestay (with your own room and two meals a day), all within commuting distance to the CAPA center.
COST and FINANCIAL AID
Students pay Saint Mary's College summer tuition and a short-term program fee. Financial aid from Saint Mary's will not apply to the summer session. Information on the Saint Mary's College summer student travel grant can be found by clicking HERE. To learn more about this program and associated costs, click the Application Information button and navigate to the program specific budget sheet.
INSURANCE
Saint Mary's College provides international health insurance to all students abroad through GeoBlue insurance company. Students on any Saint Mary's study abroad program are automatically enrolled and the fee is included in the cost of the program.
ELIGIBILITY AND REQUIREMENTS
The internship program is open to any major. Students need to complete at least three semesters of study and have a minimum GPA of 2.8 in order to apply. 
FOR MORE INFORMATION, CONTACT:
Jennifer Zachman, Ph.D.
Associate Professor of Spanish and Chair,
Department of Modern Languages & Cultures
Faculty Coordinator of Study Abroad Programs
jzachman@saintmarys.edu