China Summer Program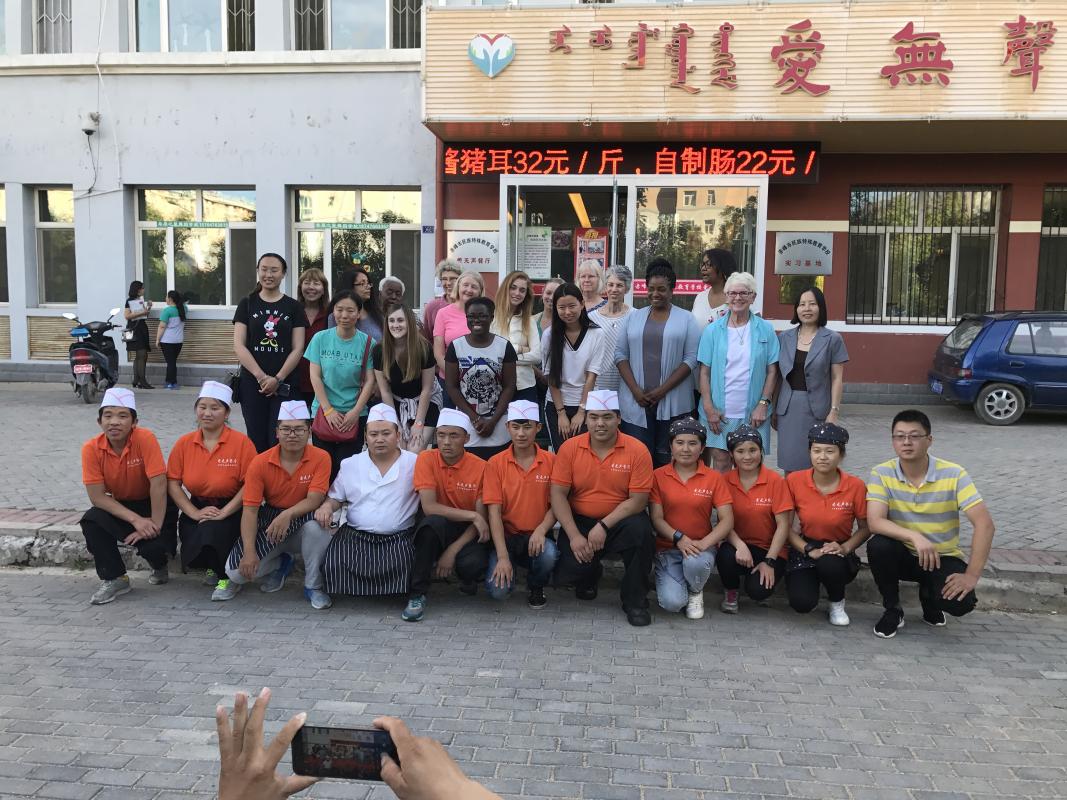 China Women's University (CWU) and the Soong Ching Ling Foundation, offers a two to three week study abroad program during the summer.  China has become one of the most popular study abroad destinations becuase of its fast economic development and exciting culture. Students will have the opportunity to immerse themselves in the 5000-year history of this fascinating country while earning 3 hours of credit. China Overview Video
Program Flyer
Please click here for the program flyer.
Location
Beijing:  Capital of China
Lectures and exchange activities at China Women's University, National Museum of China, Chinese Museum of Women and Children, Forbidden City, Tiananmen Square, Great Wall, Summer Palace, Bird Nest - National Stadium, All-China Women's Federation, Former Residence of Soong Ching-Ling, Acrobatic Show, Karaoke
Video: Discover Beijing: A Modern City with an Imperial Past
Shanghai: The Most Developed City
Shanghai Bund, Shanghai Tower, Yu Garden, Chinese Arts Museum, People's Park, Urban Planning Exhibition Center, Pudong Economic Development Zone, women-owned business, High-Speed Train
Video: Shanghai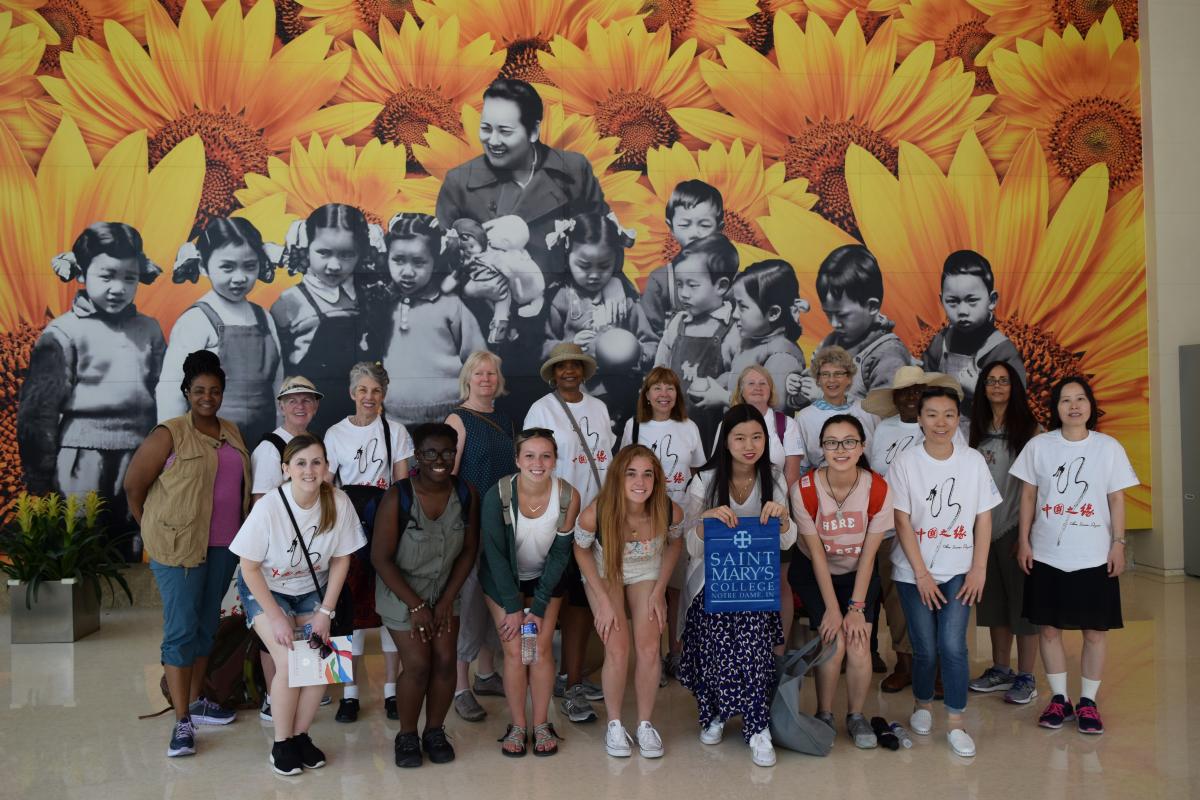 Mount Tai, Shandong Province
Eastern mountain of the Five Sacred Mountains of China, significant in Chinese religion
Video: Mount Tai – A UNESCO World Heritage Site
Qufu, Shandong Province
Confucius' hometown, Temple of Confucius, Cemetery of Confucius, Kong Family Mansion
Video: Temple and Cemetery of Confucius and the Kong Family (UNESCO)
Zhouzhuang, Jiangsu Province
"Venice of the East", water town, canal, stone bridge, traditional house, tower
Video: Zhouzhuang
Summer 2017 Photo Gallery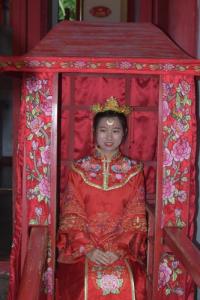 Program Videos
SMC China Trip Summer 2017
SMC China Trip 2011 by Kari Keller
 
Housing 
All students are housed in double-room at the local 3-star hotels.  
Cost and Financial Aid
Students pay Saint Mary's College summer tuition and a short-term program fee. Financial aid from Saint Mary's will not apply to the summer session. Information on the Saint Mary's College summer student travel grant can be found by clicking HERE. China Program Alumnae Scholarship is also available for student applicants who have financial need. To learn more about this program and associated costs, click the Application Information button and navigate to the program specific budget sheet.
Insurance
Saint Mary's College provides international health insurance to all students abroad through GeoBlue insurance company. Students on any Saint Mary's study abroad program are automatically enrolled and the fee is included in the cost of the program.
Course Information
A history course on Beijing and Shanghai – A Tale of Two Cities in the Past and Present will be offered by Prof. Yidi Wu for the 2020 program. This course introduces local history and culture through films, novels and non-fiction writings from the past century. As two of the biggest cities in China, Beijing and Shanghai have their distinctive characters that allow for comparison and contrast – such as the political center vs. the business center, or the "imperial capital" vs. the "magical capital." Between the two cities, we will also explore Qufu, the hometown of Confucius, Mount Tai, one of the five Sacred Mountains in China, and Zhouzhuang, a water town famous for its canals. Through exploring the history of these sites, this course emphasizes regional diversity within China, as well as connections between the past and the present. The program includes a service-learning project.
Eligibility
The China Summer Program is open to students of all majors. Non-SMC students or adult learners can also apply. This is an English program and there is no Chinese language or GPA requirement. One faculty recommendation is required.  
Program Dates
2020 Summer dates: 6/6-22/2020
Application Deadlines: 
February 1, 2022
For more information, contact:
Alice Yang
Director for International Education