Iceland Summer Program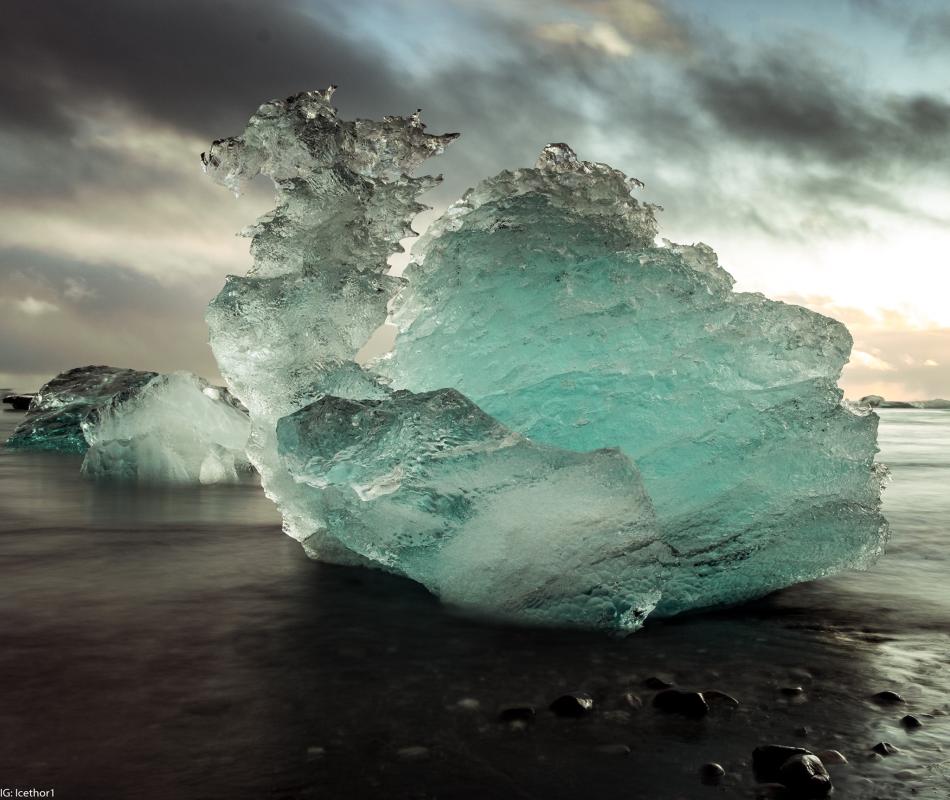 Iceland is a wonderful location to experience a unique study abroad opportunity that will provide a lifetime of memories. Consider the adventures awaiting you as you explore the land of the midnight sun, with its rich Nordic history and unique culture. Iceland offers a plethora of natural wonders, including glaciers, waterfalls, geysers, and volcanoes.
Program of Study
Students participate in the second summer term with four face-to-face classes held on the SMC campus followed by a two-week in-country field component. The course situates the learning within the field of cultural and spiritual sustainability and blends concepts emerging out of folklore, sociology, geology, and anthropology. To better understand this perspective, students will explore ways in which spirituality is embedded within a community's worldview and understand how recognition of these connections enhances sustainability efforts while also promoting community engagement. Throughout, an understanding of how Iceland's cultural and spiritual values work towards environmental solutions providing sustainable solutions through the harnessing of water, wind, and geothermal energy.
Course Information
The program offers a 3-credit course on Cultural Sustainability and Spirituality. In addition to receiving Environmental Studies (ENVS) credits, students may also gain SOPHIA hours specifically in the LO3 Intercultural Competence and Social Responsibility: Understanding Intercultural Competence and Global Learning.
Location
Students will travel the Ring Road, or Route 1, that circles the entire country. As a major route, it is considered key in the country's infrastructure as it connects towns and people together. Because of the navigation of the Ring Road, we will be staying in various locations throughout the trip including cabins and hotels in Reykjavik, Stykkisholmur, Westfjords, Isafjordur, Saeluhus, Valaskjalf, Vatnajokull, Dyrholaey, and Seljalandsfoss.
Activities
Explorations and guided tours will consist of Reykjavik, the Golden Circle, the Westfjords, Isafjordur and the Maritime Museum, the Vatnsnes Peninsula, Silgufjordur and the Herring Era Museum, the Diamond Circle, the Eastfjords, the Glacial Lagoon, the LAVA Show, and the Skogar Folk Museum.
Insurance
Saint Mary's College provides international health insurance to all students abroad through GeoBlue insurance company. Students on any Saint Mary's study abroad programs are automatically enrolled and the fee is included in the cost of the program.
Eligibility and Requirements
Saint Mary's students wishing to study in the Iceland program must have an exemplary disciplinary record, emotional maturity, and an openness to new experiences and other cultures. The Iceland Summer Program is open to students of all majors. Non-SMC students or adult learners can also apply. One faculty recommendation is required.
Cost and Financial Aid
Students pay Saint Mary's College summer tuition and a short-term program fee. Financial aid from Saint Mary's will not apply to the summer session. Information on the Saint Mary's College summer travel grant can be found by clicking . To learn more about this program and associated costs, click the Application Information button and navigate to the program specific budget sheet.
For more information, contact:
Terri Hebert, Ed.D.
Director, Center for Academic Innovation