Japan Summer Program
Japan Summer Study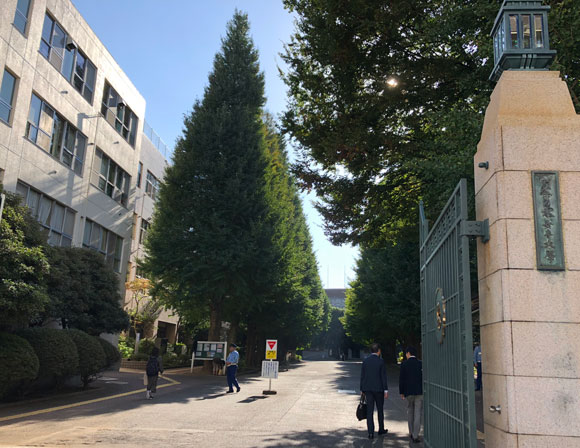 Saint Mary's College established a direct student exchange program with Ochanomizu University in Tokyo. Ochanomizu University offers an Ocha Summer Program for Global Leaders. The credit-bearing program includes academic courses and extracurricular activities.
Program dates
June 13 - 28, 2020
Courses
Option I Culture and Society Course: (English-taught Courses, 3 credits)
Three sub-courses:
Trans-Border Issues in Japan
Lifestyle in Japan
Natural Science and Technology
Option 2: Japanese language Course (3 credits)
Field Trip and Activities
The summer program includes welcome & farewell events, a one-day Tokyo tour, a culture exchange session, a Japanese culture workshops (including topics such as Japanese language, food, and Kimono), a movie afternoon and more.
Travel and Housing
Students must provide their own transportation to Japan and back. and may apply for Ochanomizu University's dormitory rooms, but the number of rooms is limited. OU will provide assistance for housing if the students are not selected by lottery.
Insurance
Saint Mary's College provides international insurance for all participants for the duration of the program. Saint Mary's College exercises every possible care in the arrangements made for its students. The College, however, is not responsible for any loss, damage, or injury to person or property, nor does it accept responsibility in connection with the service of any means of transportation. It is wise to have insurance on personal baggage and possessions.
Expenses
Costs are kept to a minimum. Program fees ($1500) cover tuition and program registration. Students will need to pay for housing and purchase meals themselves (estimate cost: $800 total). The program fee does not cover round-trip airfare, other travel, passport fees, books, or expenditures of a personal nature.
Scholarships
Saint Mary's students may apply for the CWIL Student Travel Grant. Ouchanomizu University may award some scholarships to selected students.
Eligibility
The Japan Summer Program is open to students of all majors. There is no Japanese language or GPA requirement. One faculty recommendation is required.
For more information, contact:  
Alice Yang
Director for International Education
See More Options!