Staff Biographies

Mana Derakhshani, PhD
Director, Center for Women's Intercultural Leadership (on Sabbatical 2020-2021)
Email: mana@saintmarys.edu
Mana Derakhshani is the Director of the Center for Women's Intercultural Leadership (CWIL) and professor of French in the Department of Modern Languages. She has a PhD in nineteenth-century French poetry, however since coming to Saint Mary's College in 1989 she has focused her scholarly work on the pedagogy of languages and intercultural studies. She is coordinator of the Intercultural Studies Minor Program and has taught the Introduction to Intercultural Studies course every year since its inception.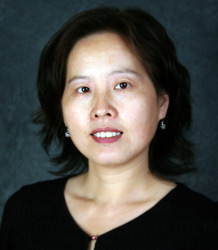 Alice Siqin Yang, PhD
Alice S. Yang is the Interim Director of the Center for Women's Intercultural Leadership. She oversees Saint Mary's study abroad programs and chairs the Global Education Advisory Committee. She serves as Saint Mary's Primary Designated School Official (PDSO) and Responsible Officer (RO) and supports international student and scholar immigration services. Alice created the Saint Mary's Chinese language program in 2008. She is the China Summer Program Director and teaches a course on Chinese Women and Society. She has a passion for campus internationalization.
Before joining the CWIL, Alice received her PhD degree from the Program of Comparative and International Development Education (CIDE) at the University of Minnesota (UMN), where she received intercultural training and gained international education exchange skills. She helped design and manage the Beijing Summer Study Abroad Program and the Master of Law Program (LL.M.) for Chinese Lawyers in Beijing for the UMN Law School. Her internship experiences at the Minnesota International Center and the American Association of University Women Minnesota helped her gain leadership and development skills.
Alice successfully applied for a grant from the Ford Foundation and did her PhD dissertation research fieldwork on women's development and gender mainstreaming in higher education in South China. She received her master's degree in women's studies from the University of Northern Iowa and has published her thesis in the Journal of International Women's Studies, which was about her national survey on the internationalization and multiculturalization of women's studies graduate programs in the United States.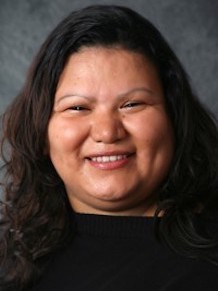 Adriana Petty '01
Assistant Director, International Student/Scholar Advisor 
Email: apetty@saintmarys.edu
Adriana I. Petty graduated from Saint Mary's College in 2001, earning her bachelor's degree in social work. Adriana worked with the Saint Joseph County Minority Health Coalition, Saint Mary's College Center for Women's Intercultural Leadership (CWIL) office with International Students and Scholar Services, was the graphic designer for New Dimension Wear, worked with United Way of Saint Joseph County and has returned to the CWIL office and works with the international students and scholar services.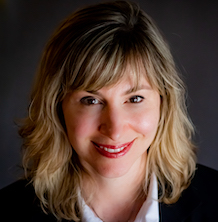 Willow Wetherall, MA
Director, Women's Entrepreneurship Initiative
Email: wwetherall@saintmarys.edu
Willow Wetherall is the Director of the Women's Entrepreneurship Initiative (WEI pronounced "we"). WEI's mission is to economically empower women through business ownership and career advancement. WEI's signature program, the SPARK women's business accelerator has helped lauch 90 small businesses since it's inception in 2011. SPARK recently launched a pilot program specifically designed to support African-American women and Latina entrepreneurs involved in neighborhood revitalization through small-scale development.
Willow earned a dual BA from the University of Maine in International Affairs-Anthropology and Women's Studies and her MA from the University of Notre Dame in International Peace Studies. She specializes in economic and community development with an emphasis on socal diversity and economic inclusivity. She enjoys life in South Bend with her mother, three children, and two cats in their rehabbed farmhouse dubbed the "Purple Blessing."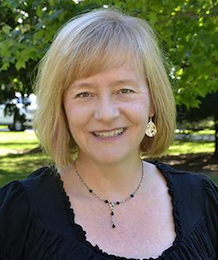 Jennifer Zachman, PhD
Faculty Coordinator of Study Abroad Programs
Beth Gaffigan
Administrative Assistant
Email: bgaffigan@saintmarys.edu