Why a Women's College?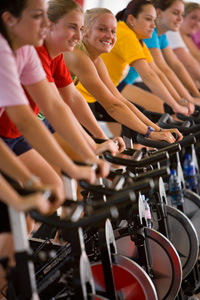 Saint Mary's excellent academics and supportive environment will engage you and allow you to collaborate with professors and peers. The atmosphere is intellectually challenging but not competitive. It's a positive experience that fosters meaningful relationships and mentoring between students as well as between faculty and students.
"Saint Mary's women are always supporting one another. You achieve things here you never knew you could."
—Chelsea Young '13
Measurable Differences
According to studies gathered by the Women's College Coalition, women who study at women's colleges score higher on standardized achievement tests, are more likely to pursue traditionally male-dominated disciplines such as math and the sciences, and have an 81 percent chance of continuing their education after college.
Remarkable Achievers
Graduates of women's colleges tend to hold higher positions in their careers, representing 33 percent of the women board members of Fortune 1000 companies. They constitute more than 20 percent of the women in Congress, and three U.S. Representatives are graduates of Saint Mary's College.
As a student at a women's college, you are more than twice as likely to earn a doctoral degree or enter medical school than women who graduate from coeducational colleges.