Gender and Women's Studies Minor
The Minor in Gender and Women's Studies


The minor consists of a minimum of 14 hours (5 courses); no more than one course in any one department with the exception of Gender and Women's Studies (GWS), including:
Introduction to Gender and Women's Studies (GWS 207);
One course in feminist theory (ART 366, COMM 420, ENLT 331, GWS 333, HIST 324, HIST 375, HIST 383, HIST 412, HIST 415, PHIL 243, POSC 365, PSYC 402, RLST 314, RLST 362, SOC 220, SOC 360, SOC 365, and others as offered).
Student-Designed Major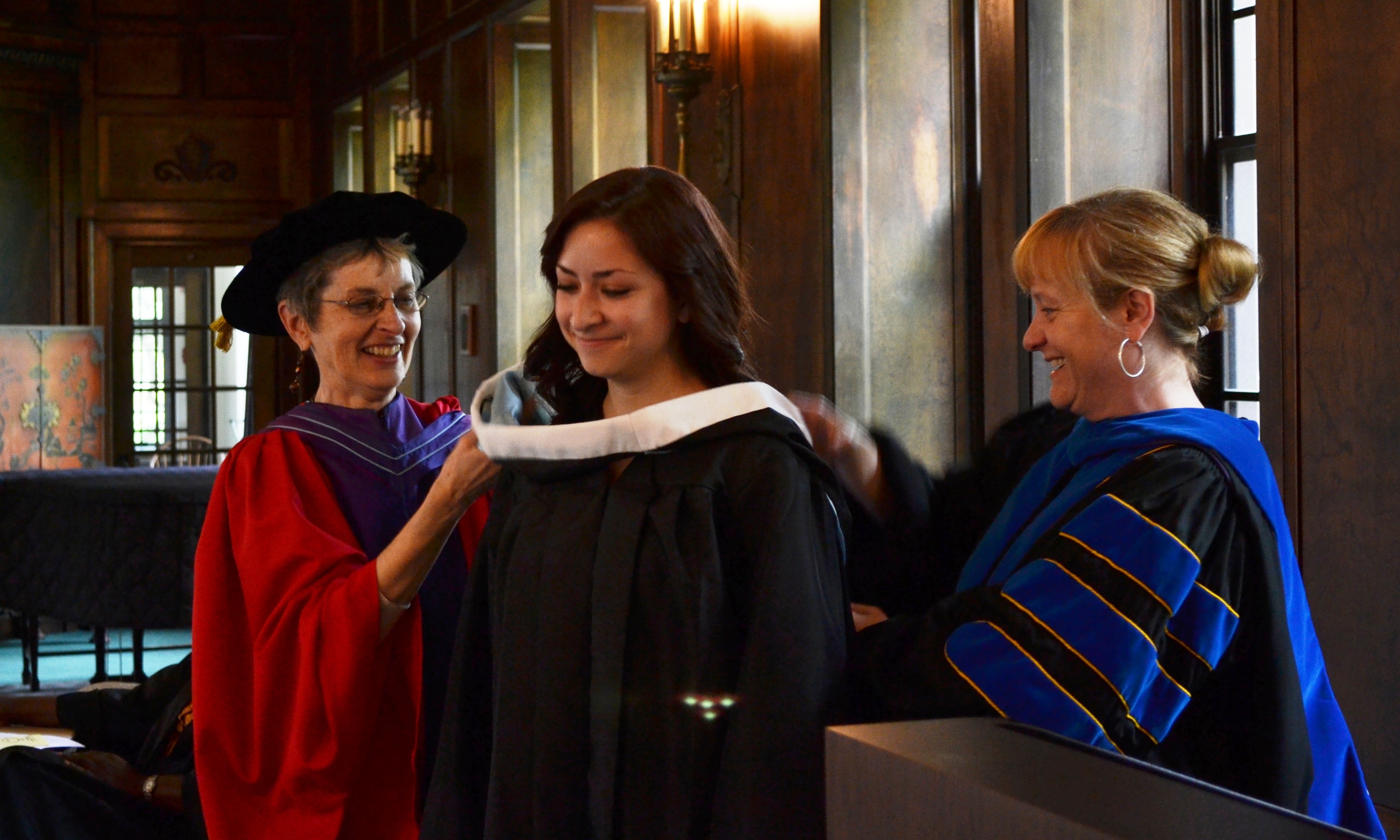 Given the interdisciplinary nature of gender and women's studies, a superior student may design a program of study that uses gender and feminist theory as a framework for analysis and within which to organize her specific academic interests. Interested students must declare their intentions by early in the spring semester of the sophomore year and submit a proposal prepared with the help and advice of a faculty sponsor.Plans for fulfilling the Senior Comprehensive and the Advanced Writing Proficiency will be described in the proposal.
For more information, or to discuss the possibilities of a student-designed major, feel free to approach any Gender and Women's Studies faculty member or Stacy Davis, Gender and Women's Studies Coordinator.
---

Available courses include:
GWS 207 Introduction to Gender and Women's Studies

GWS 220 Introduction to LGBTQ Studies

GWS 240 Gender and Environmental Justice
GWS 333 Transnational Feminisms
GWS 376 Chinese Women and Society
"Special Topics" courses (290/390) in various departments and other courses may be included when appropriate. A current list of Gender and Women's Studies courses is available from the program coordinator or from this website under "Courses."
ANTH 346 Anthropology of Women
ART 366 Cyberfeminisms and New Media Practices
BUAD 329 Gender and Race Issues in Management
COMM 302 History and Criticism of Public Address
COMM 420 Female Beauty: Discourse, Rhetoric, and Theory
ENLT 205 Contemporary Women's Fiction
ENLT 293 Chicana Literature
ENLT 275 Women and Success
ENLT 331 Feminist Memoirs
ENLT 367 Women and Film
ENLT 374 Studies in World Literature (approved topics)
ENLT 384 Romantic Era Feminism
HIST 324 History of Women in the U.S.
HIST 370 History of Modern European Women
HIST 375 Women from the Global South
HIST 383 Women in Africa and the Middle East
HIST 410 Studies in Women's History
HIST 412 American Girlhoods

HIST 415 International Women's Movement
JUST 301 The Quest for Human Rights
MATH 272 Women and Math
MLSP 424 Spanish Women Writers
MLSP 429 Latin American Women Writers
NURS 222 Women's Health
PHIL 243 Introduction to Feminist Philosophy
POSC 365 Gender and Politics
PSYC 302 Psychology of Adult Development
PSYC 304 Psychology of Child and Family
PSYC 402 Psychology of Women
PSYC 437 Psychology of Violence
PSYC 438 Stereotyping & Prejudice
RLST 314 Hebrew Bible Prophets: Feminist Interpretations
RLST 362 Becoming Women
SOC 220 Contested Masculinities

SOC 257 Sociology of Families
SOC 360 Social Stratification: Class, Gender, Race
SOC 365 Social Construction of Gender
SW 341 Sexuality, Intimacy, Relationships
SW 370 Family Violence and Sexual Abuse