Events

Gender & Women's Studies Hooding Ceremony
May 2012
---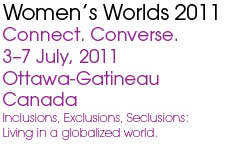 ---
Women' Studies Hooding
May 4, 2011
A celebration for the graduting WOST minors and a thank you to the women who helped to found the Women's Studies Program.
---
January 28-February 25, 2011
"The Aesthetics of War and Reconciliation." A group exhibit featuring work by: Donald Cameron, Dan Mills, Shannon Bennie, Dorothy Schultz, Joseph Delappe, Suzanne Slavick, Mary Strebinger, and Paul Kuharic.
Reception and Lecture. Friday, February 4th, 5-7 pm, Little Theater Gallery, Moreau. Keynote speaker, Dr. Linda Tropp. Associate Professor and Director of the Psychology of Peace and Violence Program. University of Massachesetts - Amhurst. Lecture begins at 6 pm.
For more information, go to https://docs.google.com/document/d/12kOnEZAJlUN7gS1BdV56haGiyeyR6XhoH7m-O1hMcFs/edit?hl=en&authkey=CJGm7kc&pli=1#
---
WOST 207 final project videos
Students in the fall 2010 semester WOST 207 Introduction to Women's Studies created their own videos about feminism to share with others. Enjoy!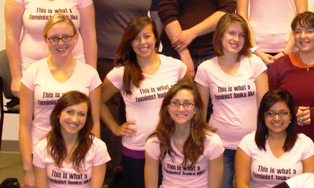 "What Does Feminism Mean to You?
"Holey Feminism: A Female Piercer's Feminist Perspective"
"Exploring the Diversity of Feminism at Notre Dame, IN"



---

December 2010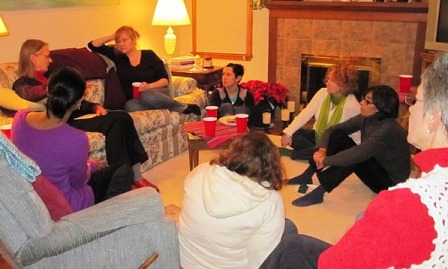 WOST Annual Pot-luck dinner
December 12, 5:30-7:30 pm
Contact Phyllis Kaminski for info.
For more information on WOST events, please contact Jennifer Zachman, Women's Studies Coordinator: jzachman@saintmarys.edu, 574 284-5388
Please check back for more upcoming WOST events!
---
CLICK HERE to view past WOST events