Reunion 2021: Humanitas Award
Cheryl Lynne Bonacci, Class of 1986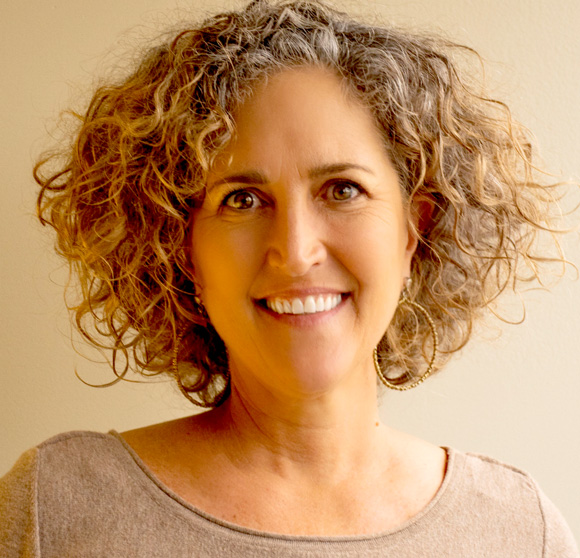 The Humanitas Award, awarded annually by the Alumnae Association of Saint Mary's College, recognizes an alumnae who is outstanding in her personal and volunteer accomplishments and is recognized for her concern for the interests and welfare of her fellow human beings. Her actions exemplify the qualities of personal dedication, compassion, selflessness and sacrifice through social action, education, and reform within the community, the Church, and the world. 
This year's recipient is Cheryl Bonacci, Class of 1986, for her lifelong dedication to social and restorative justice issues, advocating for and in direct ministry to adults in prison, and to children who have been tried as adults, and most recently, women who are transitioning from incarceration.
She began this work as a Catholic Chaplain with the Archdiocese of Los Angeles' Office of Restorative Justice more than 20 years ago, and has since trained hundreds of volunteers to serve in this way.
The young people with whom she has worked—14- to 18-year-olds who have been sent to prison, some with extreme sentences—know her as Mama Cheryl. This informal title followed her into the re-entry sector of criminal justice reform work that she directed as a founding executive of the Anti-Recidivism Coalition, which today serves more than 500 members with education, employment readiness, mentorship and housing. After this success she went on to co-found Creative Acts, which offers civic engagement programs for young people in detention facilities and those in adult prisons in California. 
As one of her nominators wrote: "Her heart is enormous, her dedication deep and her love for this population makes Jesus smile."
Today she works with three organizations, each focused on areas of systemic reform and transformative and restorative justice. As the deputy director of  Healing Dialogue and Action she accompanies on a healing journey those who have lost a loved one to murder and those who have been convicted of violent crimes.  . As communications director and project lead with the National Institute for Criminal Justice Reform, she addresses the needs for reform within the current systems, such as reimagining public safety. As the executive director of the Harold Robinson Foundation, she supports the social emotional development of fifth and sixth grade students through retreats and camps. She provides support and community for women in transition, particularly those returning home from prison through her new women's co-living program, Harmonie and Hope.
Cheryl sums up her work this way: "The most important aspect is making sure that every person I work with feels seen, heard and valued. I think that is what Jesus would do."
Her work with children and the "prevention" side of criminal justice has deeply touched the lives of hundreds who have felt hopeless and abandoned, from her current work with the Harold Robinson Foundation to her own home. "It doesn't matter if you're related by blood or friendship. Her door is open and she understands how to give young people the support they need to enter the big world," wrote her sister Nicole Pugliese, who is one of her nominators. Mama Cheryl regularly receives letters, texts and calls from the young people she has mentored and encouraged over the years. 
Her advocacy work often blends into her private life as she  gathers her personal circle of friends together with women who have been incarcerated, knowing healing can happen when women sit to share kindness and hope. Her support for the most vulnerable is built on a wealth of faith and serves as a model of kindness, love and inspiration.
For her remarkable service and her unwavering courage and compassion, and her commitment to her faith, family, and community, the Alumnae Association is proud to present the 2021 Humanitas Award to Cheryl Bonacci, Class of 1986.