Office of Inclusion and Equity
Welcome to the Office of Inclusion and Equity.  The office exists as an institutional response to achieve inclusive excellence across Saint Mary's and to address the growing needs of our changing campus community.  This office serves as an essential resource in furthering the College's commitment to diversity, equity, and inclusion while fostering a learning environment for all members to succeed in an increasingly diverse and global society. 
The mission of the Office of Inclusion and Equity is to educate and empower the Saint Mary's community through collaboration and resources to create a welcoming, inclusive, and safe environment for all constituents and to cultivate a culture of academic and institutional excellence.  The office supports Saint Mary's mission and core values committed to learning, community, faith/spirituality, and justice.
---
+Our Stand on Racism
The following message was sent from the Cabinet at Saint Mary's College to the Saint Mary's College community. 
June 1, 2020
Dear members of the Saint Mary's College community,
This past weekend, hundreds of protests were organized across the United States and around the world demanding attention to racial injustice. Communities are calling for action, insisting that we — individually and collectively — must take a forceful stand against racism, speak out for racial justice, and embrace the plain truth that Black lives matter. The murder of George Floyd and the tragic deaths of Ahmaud Arbery, Breonna Taylor, and countless others, have incited outrage, and we believe this is righteous anger. In the broader community of South Bend, the 2019 death of Eric Logan and its divisive after-effects show that right here in our city there is much work to be done.
Our country's current unrest takes place in the context of the coronavirus pandemic, and all evidence points to the ways that communities of color have been disproportionately impacted by this global health crisis. Our health systems, our criminal justice systems, our political systems, and even our educational systems cry out for reform, and that reform begins with the eradication of systemic racism.
In 2018, Saint Mary's College created a statement in which we declared our commitment to fight for justice for all marginalized, victimized populations, and we pledged actively to disrupt the dehumanizing effects caused by systemic and individual racism. We write to you today to reiterate that commitment and offer the full statement:
As a Catholic institution of higher learning, Saint Mary's College has a mission-driven responsibility to be diverse, inclusive, and equitable. We believe in the inherent value of diversity in its multiple dimensions, including but not limited to race, ethnicity, culture, religion, nationality, geographic origin, beliefs, ideas, socioeconomic class, sexual orientation, gender expression, ability, veteran status, and age. To honor that value, the College is committed to creating and maintaining an environment that respects the human dignity and civil rights of all persons, particularly those from groups that have historically experienced discrimination and persecution. By actively resisting bigotry and marginalization, we endeavor to work against the effects of past injustices and to dismantle current forms of injustice. In particular, we recognize the insidiousness of systemic and individual racism, both intentional and unintentional, and we strive to actively disrupt its dehumanizing effects. We expect every member of the Saint Mary's College community to uphold these commitments in our programs, practices, pedagogy, and policies.
If we are to fulfill our College's values — including those of community and justice — we challenge ourselves and you to commit to: 
Engage in continuous learning to understand the challenges of communities impacted by racial injustice
Develop an awareness of our own biases and work towards overcoming them
Call out racism and injustice wherever we see it
Honor the experiences of others by listening and validating their narrative
Foster friendships with people from diverse backgrounds
Support organizations that are committed to addressing issues of diversity, inclusion, and justice
Support policies and laws at the federal, state, and local levels that address disparities in educational opportunities, health care, housing, and law enforcement. 
The Saint Mary's College Office of Inclusion and Equity serves as an essential resource in furthering our emphasis on diversity, equity and inclusion. Please visit the Office's web page frequently to avail yourself of the many resources, and watch for Saint Mary's College programming related to these issues in the coming weeks.
As we draw on our faith, we pray for George Floyd, Ahmaud Arbery, Breonna Taylor, the many Black and Brown victims of police brutality and violence and all others who have lost their lives in a similar manner. We pray for comfort for grieving families, friends, and members of the Saint Mary's community. But we know that prayer alone is not enough. We are called to open our hearts, join our voices, reaffirm our commitment to overcome prejudice, and work for the dismantlement of systems that oppress our sisters and brothers. 
In Solidarity,
Katie Conboy, PhD, President
Mona Bowe, Vice President Enrollment Management
Michelle Egan, Special Assistant to the President
Judith R. Fean, Vice President of Mission
Redgina Hill, PhD, Executive Director of Inclusion and Equity
Gloria Jenkins, Interim Vice President of Student Affairs
Martha McCampbell, General Counsel
Todd Norris, Chief Information Officer
Shari Rodriguez, Vice President of College Relations
Julie Sisco, Director of Institutional Research
Dana Strait, PhD, Vice President for Strategy and Finance 
Titilayo Ufomata, PhD, Provost and Senior Vice President
+

An Open Letter to Our Community from the Board of Trustees

An Open Letter to our Community in Response to a Petition for Anti-Racist
Infrastructural Changes in Light of George Floyd's Death

June 8, 2020

Dear Saint Mary's Community,

We are grateful to be part of a community that is committed to racial justice and equity. On June 1, Saint Mary's College issued a strong public statement acknowledging the righteous anger arising from the recent murder of George Floyd and the deaths of countless others at the hands of police. We reaffirmed the College's commitment to fight for all marginalized, victimized populations and to disrupt the dehumanizing effects caused by systemic and interpersonal racism.

The events of the last few weeks have been a call to action for many in our community, individually and collectively. There is a palpable need in the community to respond to a world demanding change. This is true of the College and the Board as well. Yesterday, we received a petition from concerned and active alumnae, dated June 4, making specific requests for resources and support for Black students at Saint Mary's College, we were called to say "We agree, the time is now!"

Today, we are offering a comprehensive commitment (see below) to fulfilling those requests, and responding to the first one by collectively denouncing the recent murder of George Floyd; the senseless killings of countless others including Ahmaud Arbery, Breonna Taylor, Tony McDade, and Eric Logan; and the continued violence against all people of color, especially the Black and Brown communities. We also recognize our obligation to uphold the dignity of other marginalized groups, including but not limited to those who identify as LGBTQ+ and those who are differently abled.

While Saint Mary's has taken significant steps toward becoming a more inclusive and diverse community, we know there is more work to be done. We acknowledge the unacceptable truth that it has been five decades since Dr. Martin Luther King Jr. demanded that now is the time for change: "This is no time to engage in the luxury of cooling off or to take the tranquilizing drug of gradualism. Now is the time to make real the promises of democracy. Now is the time to rise from the dark and desolate valley of segregation to the sunlit path of racial justice." And now really must be the time for Saint Mary's to create significant change in our community.

As President and Board, we oversee the direction of the College and steward its resources. We monitor budgets, approve campus improvements, and ensure we are following our own governance regulations, policies, and procedures. These practical matters do not overshadow our responsibility to provide guidance on policy that impacts all members of the student body, faculty, and staff. As trustees, we are entrusted with ensuring and advancing the mission of Saint Mary's College. It is a responsibility we take to heart and which is at the core of every discussion and decision. We recognize that we need to do more work to make Saint Mary's a truly diverse and equitable community, one with safety and inclusion at its center. That is why, earlier this spring, we added to our regular Board committee structure three Strategic Project Teams (SPTs) to focus on matters we believe are critical to the future of Saint Mary's — matters that embody the core values of our community. One of these teams is focused exclusively on driving Diversity, Equity, and Inclusion initiatives.

We are heartened that the petition and its calls to action are in complete alignment with the work of  this SPT, which is set up to guide the efforts of staff and faculty at the College as we expand on the diversity, equity, and inclusion work that is already being done and strengthen the focus on continued action. The petitioners have struck a chord with us and with many others who share the concern that Saint Mary's College must do more to provide resources, support, and programming for all members of our diverse community. We are committing to do that. When President Conboy began her tenure as the College's 14th president last week, she named this work as a pillar of her presidency. We will support her.

Saint Mary's College is built on a foundation laid by the Sisters of the Holy Cross, who continue to be actively engaged in the life and the strategic direction of the College, including through representation on the Board of Trustees. Our mission statement echoes theirs in its emphasis on "social responsibility," an "inclusive" community, and responsiveness to "the complex needs and challenges of contemporary life." Now is the time to harness these words to the specific cause of racial justice and equity. In 2018, Saint Mary's issued a strong statement pledging to disrupt the dehumanizing effects of "systemic and individual racism, both intentional and unintentional." We must continue our concerted efforts to bring these words to fruition.

As an immediate step, President Conboy has asked for six community conversations over a one-week period. Three open conversations are completed, and the remaining three will be focused on listening specifically to alumnae of color, students of color, and faculty/staff of color. These conversations will be uncomfortable. We are prepared for that discomfort and know that we must first sit with it if we are to begin creating real and meaningful change at Saint Mary's College. We hope alumnae, students, and faculty/staff of color will join these conversations to share their experiences, concerns, and hopes — and to help us to frame the work the College will undertake. Dr. Redgina Hill, Executive Director of Inclusion and Equity, will join Dr. Conboy in these conversations.

We look forward to beginning a dialogue with the concerned and active alumnae who authored the petition, as well with all of our diverse community.  Our first job is to listen to one another. But we will not linger in the listening stage. We are committed to action, and our specific initial commitments — which we will begin to implement immediately — are enumerated here, below our signatures.

Sincerely,

The President and Board of Trustees of Saint Mary's College:

Sister Alma Mary Anderson, CSC '65

Thomas E. Black

Katie Conboy, President

Ann Kearns Davoren '98

Deirdre Drinkall '20

Sister Veronica A. Fajardo, CSC

Sister Vanessa Cruz Ferreira, CSC

Donald Fischer

Gretchen A. Flicker '93, Chair

Sister Mary Louise Full '65

Gregoire Gallant

Delia Garcia '93

Sister Taposi Gomes, CSC

Sister Judith Hallock, CSC '65

Mary McEnery Harding '84

Father Stephen Katsouros, SJ

Rev. Paul V. Kollman, CSC

Susan B. Olney Latham '91

Michael J. Mathile, Treasurer

Angela M. McDonald-Fisher '91, Secretary

Theresa Sullivan Norton '92

Sister Mary Ann Pajakowski, CSC '69

Jennifer Mathile Prikkel '95

Colleen Flynn Roohan '85

Michael Schmitt

Renee Schultz

Maureen Karnatz Smith '85, Vice Chair  

Jill M. Tiefenthaler '87

Monsignor Kenneth Velo

Sister Veronique Wiedower, CSC '70

William J. Schmuhl, Jr., Trustee Emeriti

Mary L. Burke '85, Chair Emerita
Our Commitments
To make a public statement denouncing the recent murder of George Floyd and the continued violence against the Black and Brown community.
To employ and to seek external support from individuals and organizations whose values are consistent with the College's core values, including our commitment to justice.
To establish a scholarship exclusively for recruiting Black students and name it for Marguerite Edwards, '53, one of the first African American students to graduate from Saint Mary's College.
To create a Diversity Dialogues-style program for the first-year welcome weekend that emphasizes our College's position against racism, our Holy Cross values, and our commitment to social justice.
To increase funding for campus clubs and organizations focused on diversity and create a schedule for trustees, faculty and staff to visit with the student members and demonstrate their support.
To develop an annual "Diversity Report" that covers campus efforts around diversity and inclusion, post it on the College website, and distribute it to Trustees.
To enhance resources dedicated to the physical and emotional well-being of Black students, other students of color, and LGBTQ+ students, particularly in the area of mental health and wellness staffing.
To report and promptly investigate any incident of hate/bias on our campus.
To promote attendance at, and give student organizations public credit for, student-generated diversity-focused campus events.
To encourage new events exploring diversity that are visibly sponsored by administration and faculty.
To include more representation of diversity in Saint Mary's College marketing, making it more inclusive of the differences that are celebrated in our community — including race, religion, ability, gender expression, body type.
To build new Admission events designed to attract diverse students, to make prospective students feel welcome at Saint Mary's, and to emphasize that they will feel comfortable and represented on campus.
To prioritize the diversity of the faculty and staff in future hiring decisions, to design and implement support systems for faculty and staff of color, and to develop training in diversity and inclusion for all faculty and staff.
---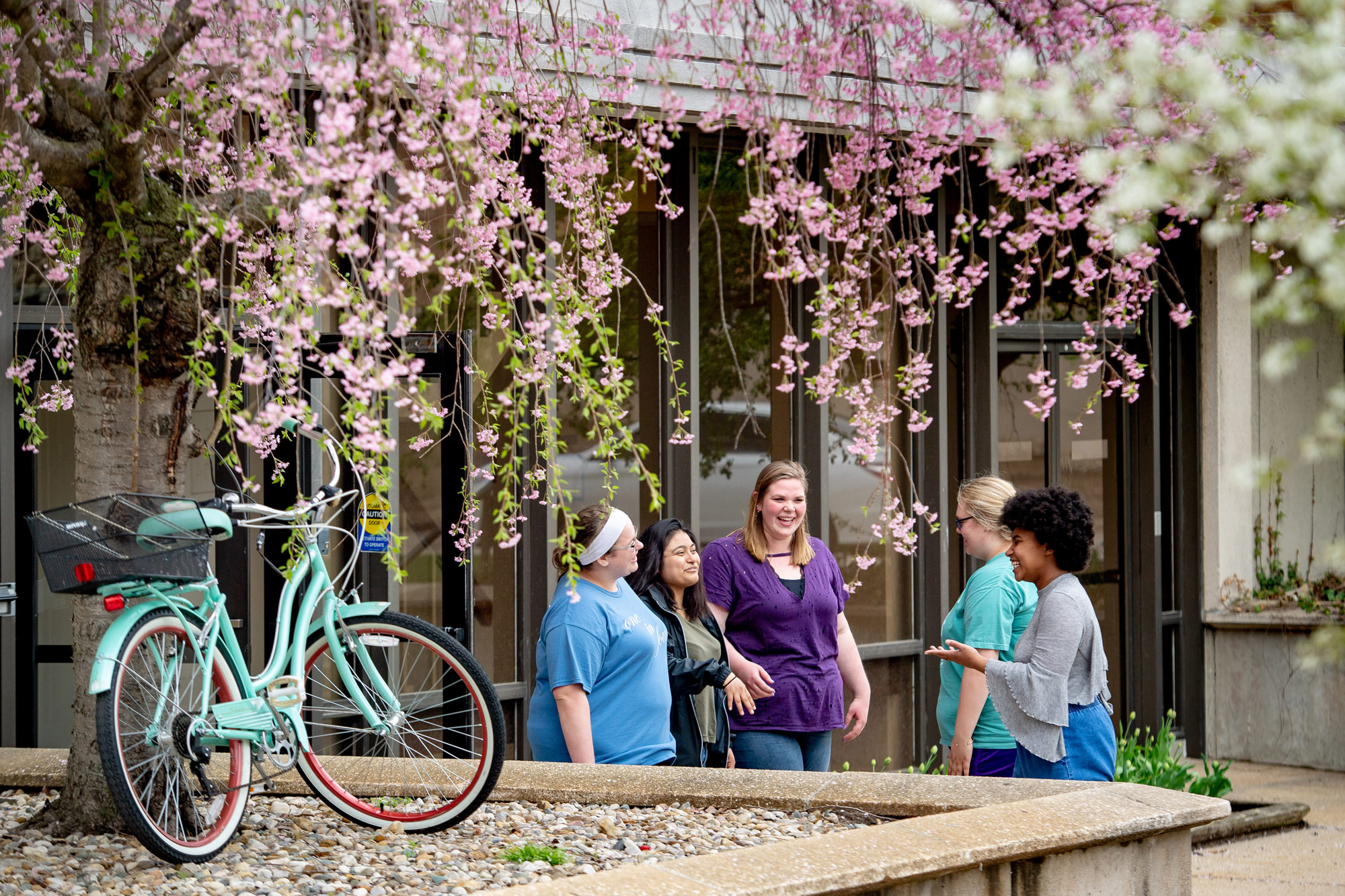 Advisory and Leadership
The President's Council on Inclusivity and Multicultural Diversity (PCIMD) is an advisory and leadership team responsible for developing, overseeing, and monitoring College-wide efforts to achieve Saint Mary's commitment to inclusivity and multicultural diversity as core institutional and educational values.
Multicultural Services
The Multicultural Services and Student Programs strives to expand Saint Mary's College commitment to meeting the needs of its diverse student population. Through outreach, collaboration, and programs, the office promotes the College's core values of learning, community, faith/spirituality, and Justice.
---
See Something, Say Something
Saint Mary's College is committed to fostering a welcoming and safe environment for all members of the College community and encourages all who have witnessed or experienced a bias incident to report it. In case of an emergency, please call Campus Safety at (574) 284-5000 or dial 911. Otherwise, use the link submit a Bias Incident Report which will go directly to the executive director of inclusion and equity. You can also utilize these other campus resources for assistance: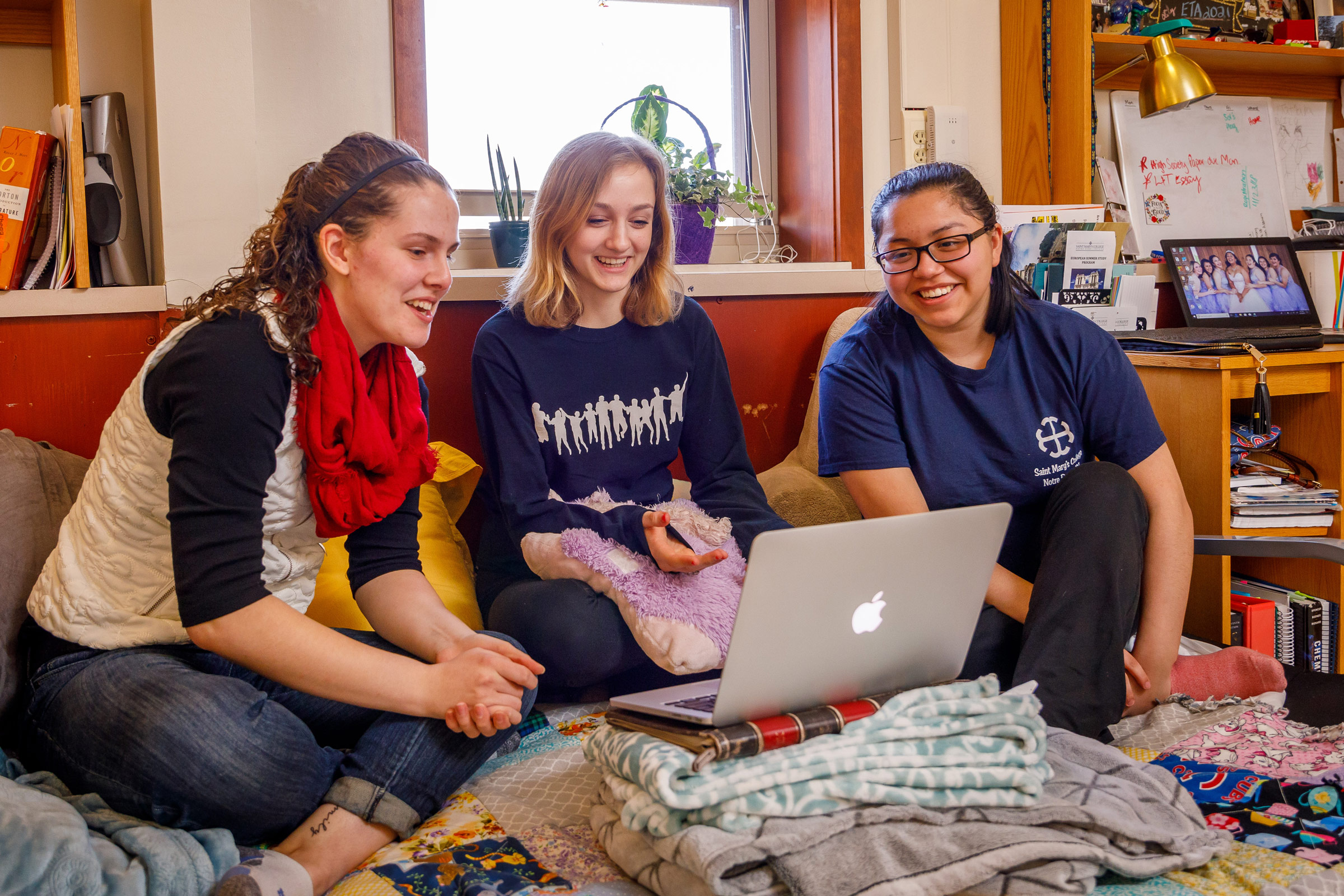 Contact Us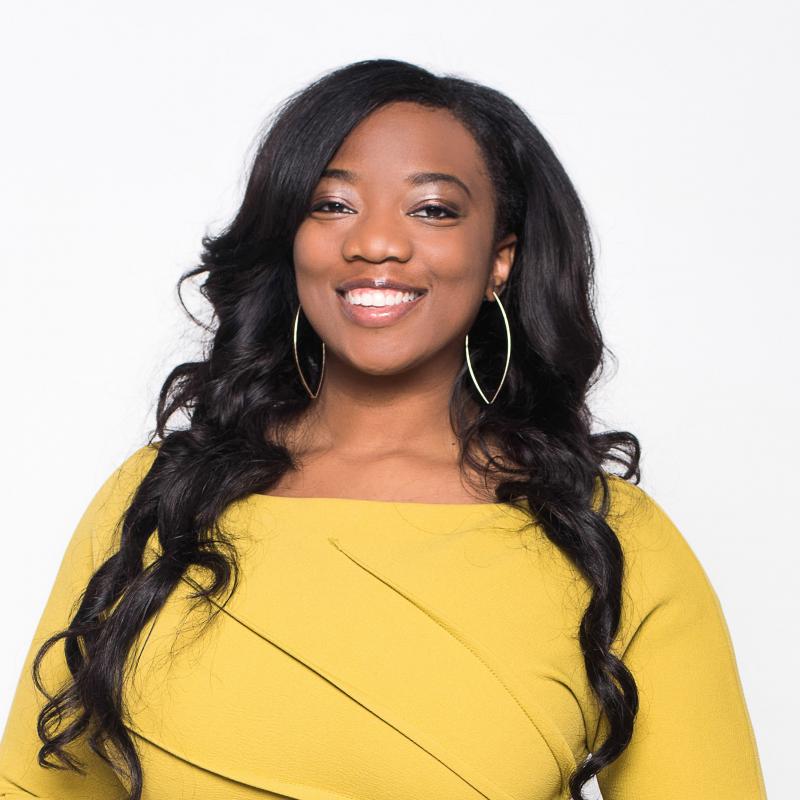 Redgina Hill, PhD
Executive Director of Inclusion & Equity
rhill@saintmarys.edu
Student Center 217
(574) 284-4834
Adriana Petty
Director of International Students and Multicultural Services
apetty@saintmarys.edu
Student Center 214
(574) 284-4861