Office of Special Events
Welcome
The Office of Special Events is the clearinghouse for events at Saint Mary's College.
(at left, Holy Cross Hall)
---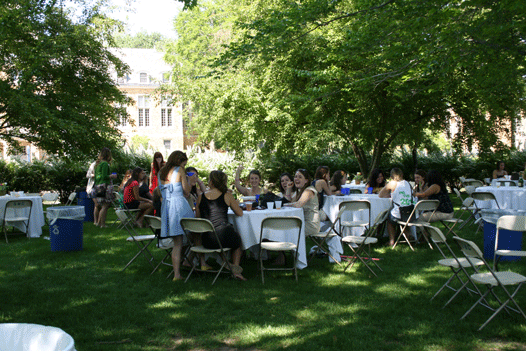 EMS Campus coordinates campus events and activities.
This system also manages service orders and room resevations.
EMS Campus also feeds event notices into Master Calendar.
("Party on the Island", 2012)



---
Meeting Space at Saint Mary's College.

Interested in scheduling a reception, workshop, wedding, conference, or meeting at Saint Mary's College?
(Holy Spirit Chapel, Le Mans Hall)
Visit our Web page or contact Ann Mason, the Assistant Director of External Events: 574-284-4703.
---
Summer Camps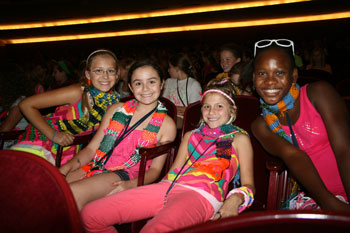 Saint Mary's College hosts a variety of summer camps for talented young women. In keeping with the Holy Cross tradition of educating the whole person, summer camps include Fine Arts, Athletics, and Summer Academy.
Visit the Camp Website for additional information.
---
Employment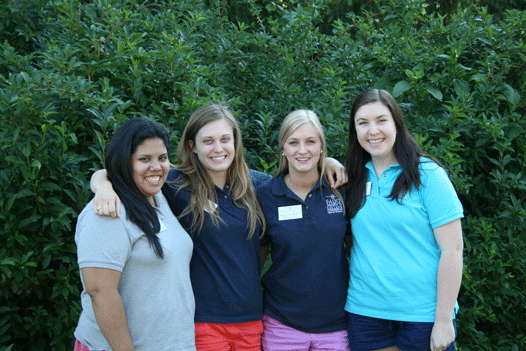 Teamwork is a cornerstone of Special Events. Student workers collaborate with the Special Events staff in building dynamic and productive teams.
Most students work an average of four to eight hours a week during the academic year.
Summer positions are also available.
Contact the office at (574) 284-4625 to schedule an interview.