Meet President Katie Conboy, Ph.D.
Katie Conboy, Ph.D. serves as the 14th president in the College's 176-year history. She comes to Saint Mary's with more than three decades of experience in Catholic higher education, the liberal arts, and women's colleges. An imaginative and energetic leader, her enthusiasm for this role is fueled by her understanding of the College's rich historical identity and enduring focus on innovation. Conboy began her tenure on June 1, 2020.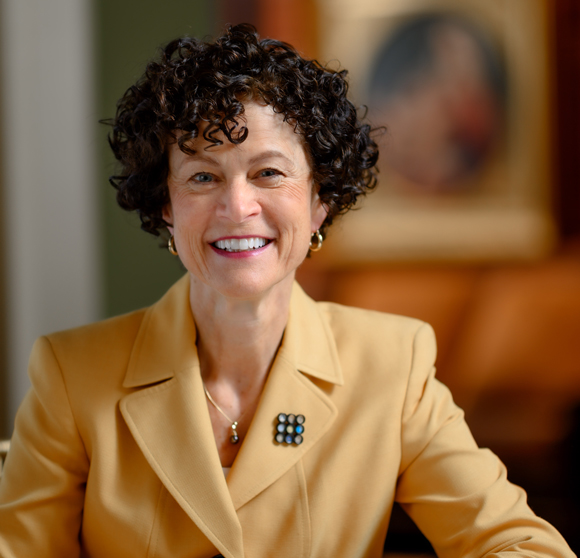 I am so excited to be part of a college that shares so many of my values and priorities: educating the whole person, promoting an open-hearted and inclusive community, and advancing women. 

– Katie Conboy, PhD
Previously, Conboy served as the Provost and Senior Vice President at Simmons University, a women's college in Boston, from 2013 until 2020. Prior to Simmons, she was at Stonehill College, a Holy Cross institution in North Easton, Massachusetts, where she served first as a professor of English literature, then as Provost. Conboy earned her PhD in English literature from the University of Notre Dame in 1986, and her undergraduate degree at the University of Kansas in 1981.
As a faculty member, Conboy was an award-winning teacher and an active scholar.  She co-edited the book Writing on the Body: Female Embodiment and Feminist Theory (Columbia University Press, 1997), and is the author of scholarly articles on British and American fiction, Irish literature and feminist theory. As an administrator, she has continued to be a life-long learner, completing the Advanced Management Program at the University of Chicago's Booth School of Business and the Non-Profit Financial Stewardship Program at Harvard University's Kennedy School of Government.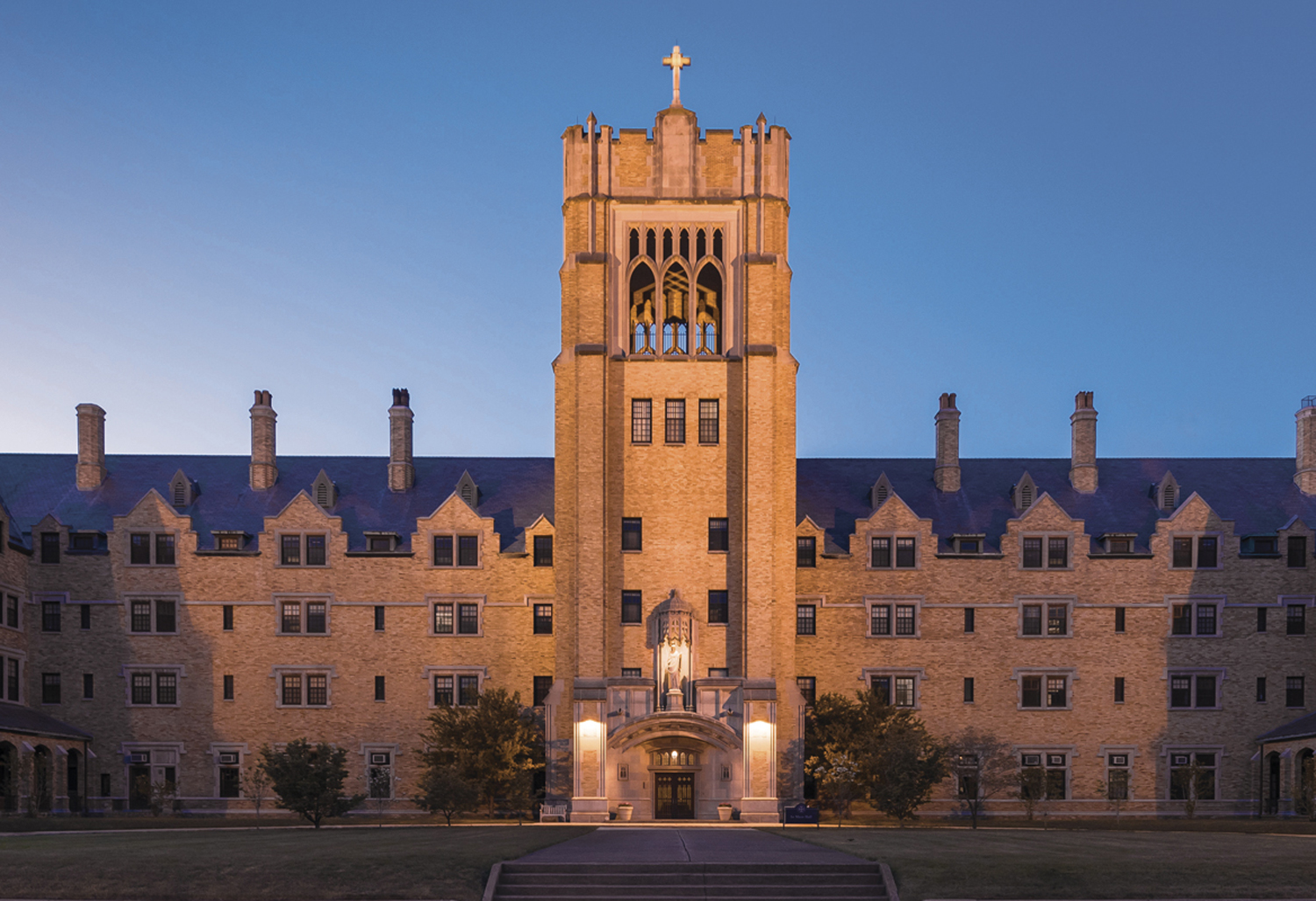 Insights from the President
"I wish for all of us that we foster a spirit of togetherness and belonging under our Saint Mary's roof. That we share that spirit with the broader community. That we be willing to change; to invite wonder and surprise into our midst. And perhaps, find ourselves transformed in the process."

– Katie Conboy, PhD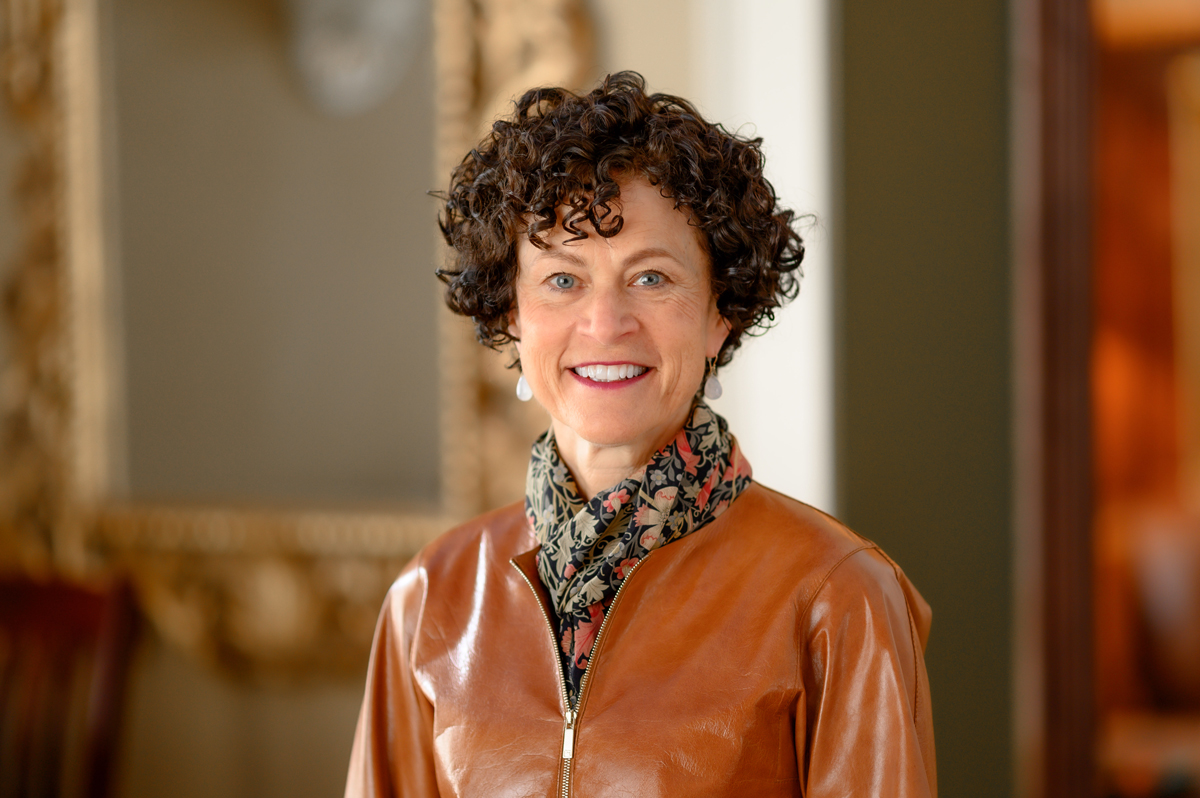 February 12, 2020
On February 12, 2020, Saint Mary's College celebrated the announcement of Dr. Katie Conboy as the president-elect. The announcement was made in Spes Unica Hall in front of a gathering of students, faculty, staff, and invited guests. Nearly 20,000 alumnae, study abroad students, and friends of Saint Mary's also watched the event via livestream. Conboy succeeds Dr. Nancy Nekvasil, who has served as Interim President since 2018.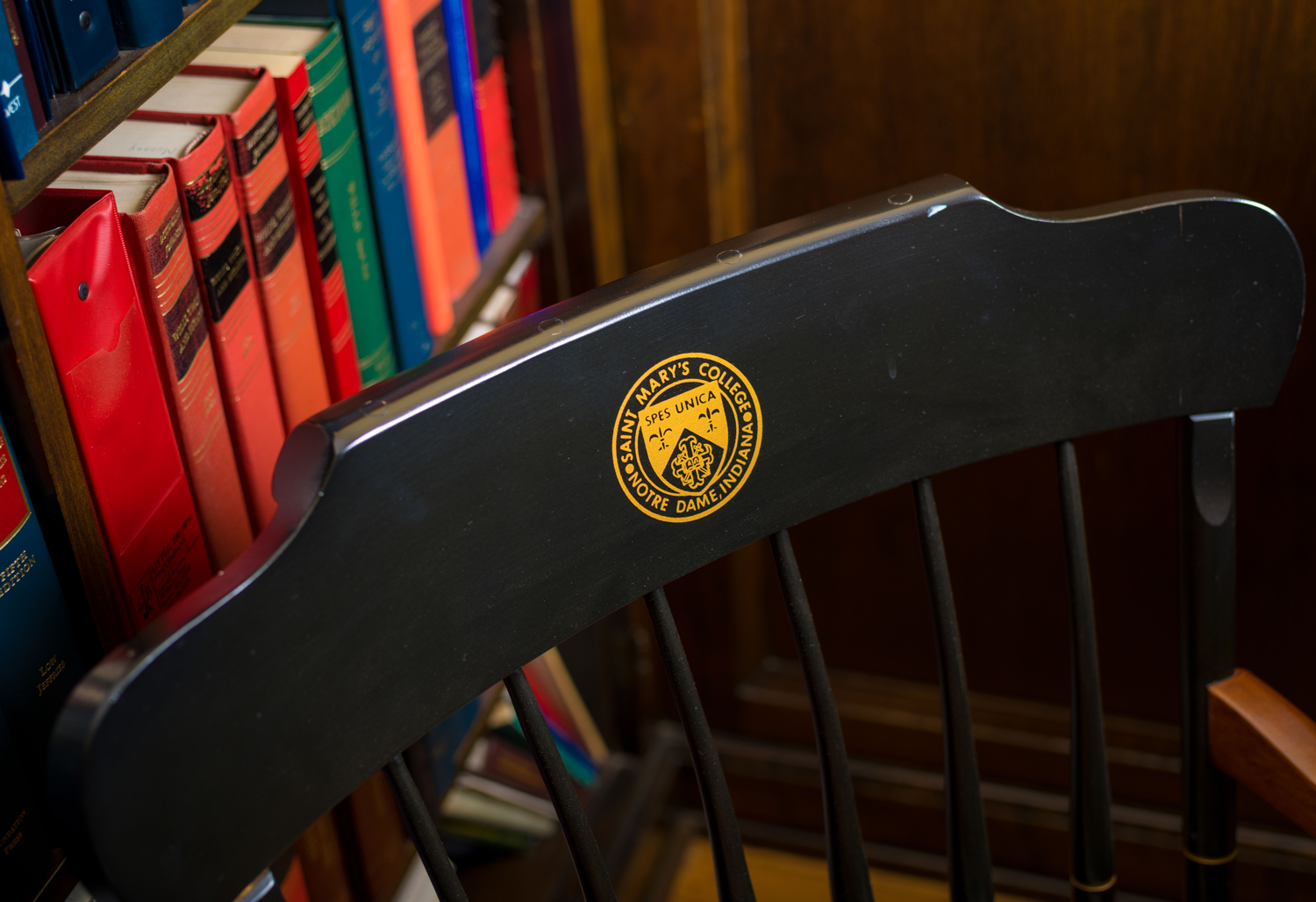 The President's Council on Inclusivity and Multicultural Diversity
The PCIMD is an advisory and leadership team responsible for developing, overseeing, and monitoring College-wide efforts to achieve Saint Mary's commitment to inclusivity and multicultural diversity as core institutional and educational values.
Building a more diverse and inclusive institution is the primary purpose of PCIMD. The following statement was developed by a subcommittee comprised of faculty, staff, and students and was approved by the President's Cabinet in February 2018:
Value statement on diversity and inclusion
As a Catholic institution of higher learning, Saint Mary's College has a mission-driven responsibility to be diverse, inclusive, and equitable. We believe in the inherent value of diversity in its multiple dimensions, including but not limited to race, ethnicity, culture, religion, nationality, geographic origin, beliefs, ideas, socioeconomic class, sexual orientation, gender, ability, veteran status, and age. To honor that value, the College is committed to creating and maintaining an environment that respects the human dignity and civil rights of all persons, particularly those from groups that have historically experienced discrimination and persecution. By actively resisting bigotry and marginalization, we endeavor to work against the effects of past injustices and to dismantle current forms of injustice. In particular, we recognize the insidiousness of systemic and individual racism, both intentional and unintentional, and we strive to actively disrupt its dehumanizing effects. We expect every member of the Saint Mary's College community to uphold these commitments in our programs, practices, pedagogy, and policies.
---
PCIMD works to enhance and maintain Saint Mary's efforts to ensure that all students graduate with knowledge, skills, and habits of mind necessary for making thoughtful, responsible contributions in a diverse, globally integrated world. Directly tied to this is a focus on establishing and maintaining a thriving, inclusive campus climate that values all faculty, students, and staff members. PCIMD activities include curricular and co-curricular diversity-centered learning opportunities; the development of institutional practices and policies; and exposing students to classmates, professors, and mentors from different backgrounds in terms of race, culture, ethnicity, religion, socioeconomic status, sexual orientation, opinions, academic passions, and ability.
As advocates for diversity, inclusiveness, and equity, PCIMD values and promotes cross-campus collaboration; consults with faculty, staff, and campus offices; and regularly supports and participates in inclusivity and multicultural diversity enrichment opportunities. To that end, faculty, staff, and students are encouraged to attend at least two of the "Community Dialogue" events each year knowing that active participation will help communication and understanding flourish in the Saint Mary's community.