Coming down The Avenue, you will sense the feeling of community at Saint Mary's College. Yet, it is only when you participate in the countless student-centered activities that you will understand the community that is uniquely Saint Mary's.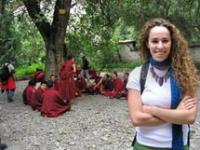 As a Saint Mary's student, you will plan and organize events and activities, participate in student government, take part in service opportunities, and simply have fun meeting, mentoring, and working with other Saint Mary's women.
You'll get to know your classmates, your professors, and your schoolmates. Student Maggie Seifert says, "It doesn't matter what year you are when you socialize with other people. I'm a senior, and on the weekends I'm hanging out with first-year students, sophomores, juniors, and seniors." Sharing interests and ideas will develop your relationships and experiences that are boundless.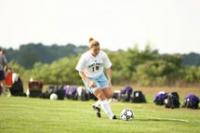 You'll look forward to the informal gatherings in your room and the late night chats in the hallways that provide a break from the studies (popcorn never tasted so good). You'll enjoy football Saturdays at neighboring Notre Dame, cheering on the Fighting Irish. Or, celebrate our own school spirit by cheering on one of the Belles athletic teams. With over 60 clubs and organizations you'll find something that interests you whether you want to take on a leadersship position or simply participate in the activities.  Faith-sharing groups and activities sponsored by the Center for Multicultural Awareness provide meaningful experiences.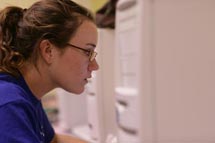 The years you spend at Saint Mary's College will provide you with more than an academic degree. These years will provide you with valued relationships, lasting friendships, and transformational experiences.
Student Life