Center for Spirituality

The Center for Spirituality offers programs that promote the engagement between faith and reason and the connection between mind, body, and spirit. Spirituality at the Center is discussed as an academic discipline and as a way of life and includes individual and social dimensions of spirituality.  We draw on intellectual resources in the Catholic and Christian heritage as well as how individuals practice faith in their daily lives to develop critical conversations around contemporary religious issues, especially as they relate to women's experience. 
Opportunities for students include: annual fall and spring lecture series on designated themes such as faith in public life or sustainability; the Madeleva Lecture given annually by a prestigious female scholar of religion; and the Real Life Project in vocation, inviting women in small groups to discuss the ways in which faith intersects with their future careers.
Upcoming Events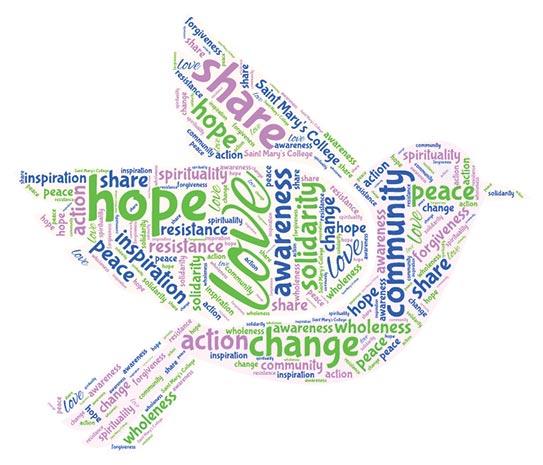 ENDOWED SPRING LECTURE SERIES
Called to Intervene: Violence, Spirituality, and Solidarity
March 22, 7 p.m., Carroll Auditorium
To Redeem the Soul of America: Toward a Moral Vision for a New Civil Rights Movement
(Rev.) Bryan N. Massingale, STD, Fordham University
News/Articles of Interest
Response by President Cervelli regarding President Trump's executive order on immigration
Two CFS lecturers are quoted in NCR article:
Catholic college leaders focus on inclusion, diversity
Press release on the Center's endowed spring lecture series
Article by spring 2017 lecturer Bryan Massingale, STD
He will be lecturing at Saint Mary's on March 22.
Biblical Scholar Sandra Schneiders Celebrates Four Milestones
Schneiders is a two-time Madeleva Lecturer. She has also been the main speaker for past Summer Seminars.