Student Profiles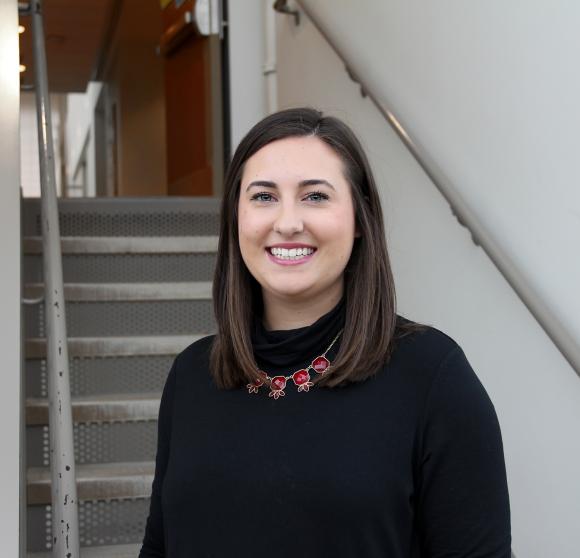 Elizabeth Murray
Minor(s):
Gender and Women's Studies
"SAINT MARY'S ALLOWS FOR GROWTH IN SO MANY WAYS."
Elizabeth Murray was looking for a school that would be perfect for her. After touring five other campuses, Elizabeth, a legacy of Saint Mary's, realized the school that educated her mom and sister would be the best fit for her, too.
"Saint Mary's had everything I wanted, it just took me a bit to figure out Saint Mary's was for me."
Finding a path for her passion
Elizabeth has always wanted to help people. She contemplated nursing or social work when she chose Saint Mary's.
Once she got into the field, she took comfort in her decision to study social work. Currently, she's serving in a local school, Battell Elementary in Mishawaka.
"Immersing myself in the school environment has reaffirmed my love for social work. It gives me a glimpse of my future and what it's like to work in a school."
Elizabeth's placement has allowed her to grow in her practical understanding of caring for others, which complements her coursework.
"Saint Mary's allows for growth in so many ways. I've grown as a social worker, leader, and an advocate for education."
Taking initiative outside the classroom
Elizabeth is the co-president of the social work club and involved with She's the First, a student organization that sponsors the education of a young girl in a developing country.
"I appreciate my education more because of these opportunities and I want to give back to other women and girls around the world."
Because the Department of Social Work is accredited, Saint Mary's graduates earn advanced standing and can earn their Master's in Social Work (MSW) in one year instead of two. Elizabeth has been applying to programs back home in the Chicago area and hopes to work there once she earns her master's.
"I'm really interested in working with women and children and I'm grateful the College's mission incorporates Catholic values and aligns with social work practice."