Emily Sullivan
Student Profiles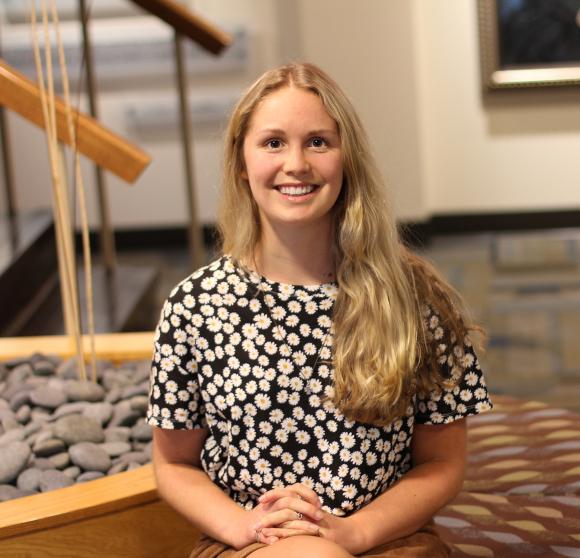 "THERE'S SOMETHING SO BEAUTIFUL ABOUT SAINT MARY'S, THE WAY THAT THE COLLEGE FULFILLS SO MANY INTERESTS AND DIFFERENT PERSONALITIES."
Emily Sullivan has always loved history.
"My parents have always said invest in something you're passionate about, so I chose history."
After several visits to campus to visit her sister Anna Sullivan '15 at Saint Mary's, she realized this was where she wanted to pursue her major. Prior to visiting, she felt like the College wouldn't be the right fit because she and her sister have very different interests. But, she felt immediately at home.
"There's something so beautiful about Saint Mary's, the way the College fulfills so many interests and different personalities. To me that speaks to the universality of the Catholic faith."
Pursuing her passion for history in a place where she feels at home allowed Emily to open herself up to discovering new interests.
Studying abroad leads to discovery
Emily's decision to study in Rome impacted her faith so profoundly that she decided to take on a religious studies major, as well.
"I learned so much about myself abroad that it made it easier to discern my passions and future."
Cultivating a passion for the past
After graduation, Emily will pursue her PhD in American history, studying war in society while incorporating her religious studies interests.
"I want history and my faith to be part of my every day life."