Student Profiles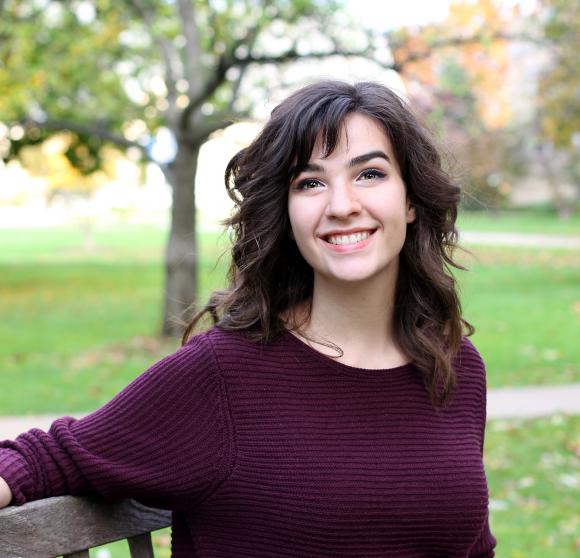 "IT WASN'T A COMPROMISE. I KNEW THAT I COULD DO EVERYTHING I WANTED AT SAINT MARY'S."
Katherine Freed remembers the first letter she received in the mail from Saint Mary's, the first College to contact her.
"Saint Mary's was always in the back of my mind and when I toured Le Mans Hall and talked with students, I was really impressed by their pride for this place."
Fulfilling a wish list
Like many high school students, Katherine had a college wish list that included studying abroad in South Korea, pursuing music, and taking courses that would prepare her for medical school.
"I didn't feel like I had to give up anything. It wasn't a compromise. I knew that I could do everything I wanted at Saint Mary's."
Spring 2017, Katherine traveled to South Korea, where she studied for four months at the largest all-women's institution in the world, Ewha Woman's University.
Katherine's schedule is tight — fitting  in her music major courses, her pre-med track courses, while taking Korean classes at Notre Dame, but she's doing all she's ever wanted to do.
Building a repertoire for empathy
Katherine plans to pursue psychiatry in medical school and believes that all she's been able to do at Saint Mary's is beneficial to her future profession.
"I believe that putting myself in many different experiences will help in my career as a psychiatrist to understand a variety of perspectives."
Since Katherine's primary instrument is voice, she will perform a full senior recital in place of the traditional senior comprehensive project.
"It's something I've always wanted to do and the opportunity is just one of the really unique opportunities I've had here."