Katlynn Kennedy
Student Profiles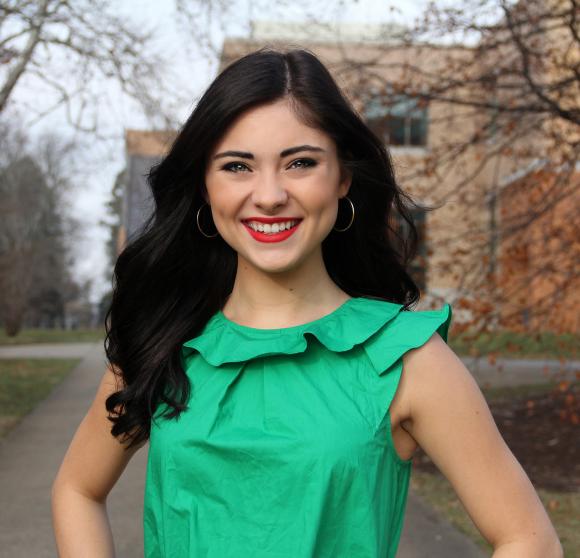 "Saint Mary's prepared me to find my path and taught me so much."
When Katlynn Kennedy '17 visited Saint Mary's College for the first time, she felt welcomed into open arms. "I felt something really special when I visited, like I belonged here." From nearby Buchanan, Michigan, Katlynn's decision to attend Saint Mary's helped her grow in unforeseeable ways.
Discovering through academic exploration
Katlynn knew she wanted to incorporate science into her future career and had considered studying engineering. Then she took the course Introduction to Psychology and found learning about the brain incredibly interesting. She chose to major in psychology and participated in a REU (Research Experience for Undergraduates) across the street at Notre Dame in computational social science. Katlynn has taken her interest in quantitative psychology and applied it to other fields using data science and business analytics. It excites her that data can be used to examine issues such as educational assessment.
Expanding opportunities close to home
Going to school close to home allowed Katlynn to participate in pageants in her home state and as part of the Miss America organization. She was named Miss Southwest Michigan and most recently Miss Greater Grand Rapids. She has received scholarships from her involvement that help make her Saint Mary's education possible. Although she's unsure exactly what is next after graduation, she looks confidently toward her future. "Saint Mary's prepared me to find my path and taught me so much. It's indescribable. I've learned so much that's brought me to where I am now. "