Kelly Geelan
Student Profiles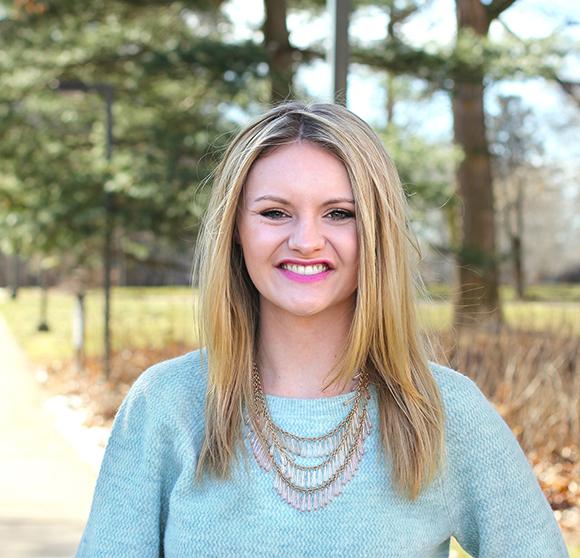 "The atmosphere at Saint Mary's has helped me to grow into such a better version of myself."
For Kelly Geelan '18, Saint Mary's immediately stood apart from the other colleges she had visited. The Connecticut native wasn't initially interested in attending an all-women's school in Indiana, but after her mother and aunt persuaded her to go on a campus tour, she said to herself "This is where I want to go."
At that point, she had toured tons of college campuses but noted that it was a completely different environment from every other school she had visited.  Kelly said her mom and aunt talked about the sisterhood they experienced at Saint Mary's, and she felt it when she first visited, particularly when she was able to visit classes. 
"I saw the way the students interacted with each other – they were so supportive. And I loved that the relationships they had with their professors were so close." 
Finding passion in social work
Kelly said she didn't know what she wanted to major in when she came to Saint Mary's, just that she wanted to help people in whatever she chose to do. A social work class she took by chance her first year helped her find a subject she wanted to turn into a career. That intro class helped her learn how broad the field is and how you can help people in many different ways.
"I love that social work gives you so much diversity in the field.  You can work with children and then you can switch to adults. You can do mental health and then you can switch to policy work, but you're always helping people." 
Kelly said her diverse experiences outside the classroom, in the South Bend community, have also shaped her and made her experience at Saint Mary's unique because she hasn't been isolated to just her college campus. 
"I love that the major put me out in the community. Some of the best people that I've met are from places I never thought I would be. 
Taking hold of opportunities
Last summer Kelly had an internship at the Judge Baker's Children Center, an affiliate of Harvard Medical School in Boston, where she was able to work in a treatment program for children with behavioral disorders. After graduation, Kelly will attend the University of Michigan for a master's in social work and specialization in mental health. She wants to continue learning about behavioral disorders and working with children. 
Kelly believes the professors in the social work department as well as the Saint Mary's community have pushed her to become a better version of herself and take hold of amazing opportunities. 
"The atmosphere at Saint Mary's has helped me to grow into such a better version of myself. I'm so much more confident in myself and in my abilities, and I feel like that is because of the environment. It's the perfect balance of pushing you and being supportive." 
Written by Susan Kratzer '18 media relations intern and double major in political science and English writing.