Student Profiles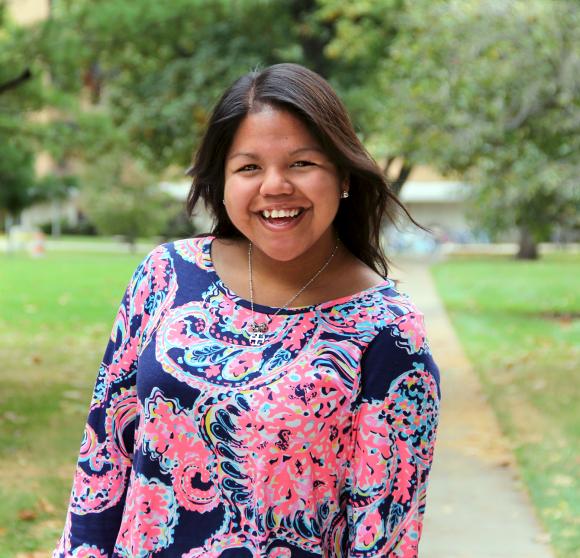 Renee Reyes
Major(s):
English Writing & Literature
Minor(s):
Early Childhood Education
History
"I GET TO EXPLORE EVERYTHING, IN AND OUT OF THE CLASSROOM. THE PROFESSORS HERE ARE INCREDIBLE."
After her first visit, Renee Reyes loved Saint Mary's. "Everyone was so kind and caring. I really felt the sisterhood."
Pursuing all interests and paths
At Saint Mary's, Renee was able to combine her love of reading and books with her interests in history and education.
"I get to explore everything in and out of the classroom. The professors here are incredible."
"Reading is a way to experience a different world and I've fallen in love with literature. Each book takes me on a journey."
Further, Renee's writing assignments have helped her to put her own experience on the page and discover more about herself and her relationships.
"I've learned so much about writing as a process. It has helped me heal, grow, and become a better friend."
Complementing her experience across the street
Renee loves the connection with Notre Dame and serves as a manager for the Notre Dame Marching Band. She helps run band practices and assists with Game Day events.
"It's really the best of both worlds. I love the time I spend at Notre Dame and at the end of the day, I get to come home to this beautiful place."