Marc Belanger, Ph.D.
Chair and Associate Professor of Political Science
Professor Belanger joined the political science department in 1995. In recently published articles, he has examined democratization in Guatemala, social movements and democratization in Latin America, and the political intersections of race, immigration and globalization in U.S. politics. He served an international observer for the historic 2000 presidential election in Mexico. One of the founding members of Saint Mary's Intercultural Studies Program, Belanger served as coordinator of the program from 2003-2006 and is the faculty director the Honduras Study Abroad Program. Beyond Saint Mary's, Belanger developed a curriculum unit for the Latin American Studies Program at Tulane University and taught a course for the Global Leadership Program in Cordoba, Argentina. He was the recipient of the 2001 Maria Pieta Award for outstanding teaching. Belanger is also the advisor for our Pi Sigma Alpha chapter of the national POSC honor society.
Areas of Expertise
U.S. foreign policy
wars in Iraq and Afghanistan
immigration
Latin America
Middle East
Research Interests
Latin American politics
democratization
political identity
transnational politics
Education
B.A. Univ. of California, Santa Cruz, 1977
Ph.D, Political Science Univ. of Massachusetts, Amherst, 1993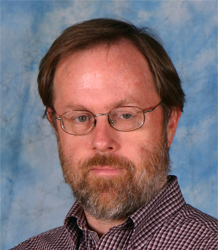 To arrange an interview, please contact director of media relations Gwen O'Brien at (574) 284-4579.
---
For more information about Marc Belanger, Ph.D., including (if available) CV, personal web site, and media appearances, please visit https://www.saintmarys.edu/news-events/experts-for-the-media/marc-belanger.