Screening of Film "12 Years a Slave" and Panel Discussion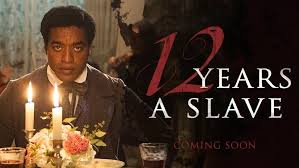 Saint Mary's College's Department of Art and the gender and women's study program will offer a screening of director Steve McQueen's 12 Years A Slave on Wednesday, April 2 at 5 p.m. in Carroll Auditorium of Madeleva Hall. Click for a campus map. A panel discussion and question-and-answer session will take place following the film, led by the following Saint Mary's College faculty:
Rika Asai, visiting assistant professor of music
Tiffany Johnson Bidler, assistant professor of art
Jamie Wagman, assistant professor of history and gender and women's studies
Hors d'oeuvres will be served after the screening and before the panel discussion. The public is invited to attend this free event.
12 Years a Slave landed nine Oscar nominations, including picture, editing, costume design and production design. McQueen was also nominated, as was screenwriter John Ridley and actors Chiwetel Ejiofor, Michael Fassbender and Lupita Nyong'o. McQueen is acclaimed in the art world not only for his work as a film director, but also for his work in installation, photography, performance, and video. In 1999 he was awarded the prestigious Turner Prize, an award that celebrates new developments in contemporary art.