International Education/Modern Languages Week Plans Announced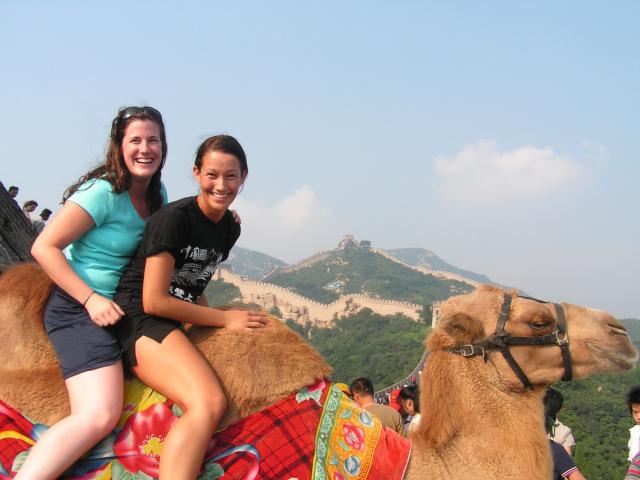 Contact:
Gwen O'Brien
Director of Media Relations
Saint Mary's College
Notre Dame, Ind.
(574) 284-4579
November 3, 2011 (Notre Dame, Ind.)—The Center for Women's Intercultural Leadership (CWIL) and the Department of Modern Languages at Saint Mary's College will host International Education/Modern Languages Week starting on Monday, November 14. Students, faculty members, and invited guests will participate in various events throughout the week. The public is invited to attend. Click to see detailed times and locations for each event. Click for a campus map.
Alice Siqin Yang, assistant director for global education in CWIL, is one of the organizers of the week. "While up to half of our students study abroad by the time they graduate, it is important to enhance the students' global learning with educational opportunities on campus. International education like that offered during this week will improve students' intercultural understanding, enabling them to be more successful in the globally competitive society while making contributions to world peace."
International Education Week is celebrated at colleges and universities across the nation. According to its website, IEW is an opportunity to celebrate the benefits of international education and exchange worldwide. This joint initiative of the U.S. Departments of State and Education is part of efforts to promote programs that prepare Americans for a global environment and attract future leaders from abroad to study, learn, and exchange experiences in the United States.
The College has combined IEW with Modern Languages Week for several years, according to Julie Storme, professor and chair of the Department of Modern Languages. "We want to maximize the message that we live in a global community and that we are enriched when we encounter and interact with other cultures, especially when we do so in their language rather than our own. It is easy for Americans to think that English is the only language they need to know, so this week makes an important statement about the world that exists beyond what is familiar to us."
Marianne Hahn, senior lecturer of German and French, is the organizer of one of the week's events, "Arts around the World," which takes place on Monday, November 14. "This particular event began six years ago when I organized a modern language recital that featured students from my German class. I wanted to demonstrate to our students that German is not a language of war and discord as the media presents it, but a language of poetry and deep emotion that is often set to wonderful music. This developed into a program in which all languages taught by the Department of Modern Languages are highlighted through the arts. Student performances include vocal and instrumental music, poetry readings, and dance."
Planned events for the week also include:
o A Saint Mary's math professor sharing his experience as a Fulbright scholar in Brazil over the summer
o A music professor exploring "Gender and Politics in Latin American Popular Music"
o International students talking about their home countries and cultures and what aspects of life are different here
o A panel of professors and scholars discussing women and empowerment in the Muslim world
o Students reflecting on the Women's Worlds 2011 conference in Canada that they attended in July
o A visiting scholar from China lecturing on Chinese decorative art and design
There will also be an international cultural and study abroad fair, an international learning showcase, and more.
In addition to the events throughout the week, Dining Services (Sodexo) will prepare a meal each night featuring a different culture, including French, German, Italian, Spanish and Arabic. The cost to the public is $10 for adults and $7.16 for children under 10. Faculty and staff pay $6.46. Prices include tax.
About Saint Mary's College: Saint Mary's College, Notre Dame, Ind., is a four-year, Catholic, women's institution offering five bachelor's degrees and more than 30 major areas of study. Saint Mary's College has six nationally accredited academic programs: social work, art, music, teacher education, chemistry and nursing. Saint Mary's College ranks among the top 100 "Best National Liberal Arts Colleges" for 2012 published by U.S.News and World Report. Founded in 1844, Saint Mary's is a pioneer in the education of women, and is sponsored by the Sisters of the Holy Cross.