Alumna/Rolls-Royce Legal Counsel to Speak at Multiethnic Commencement Celebration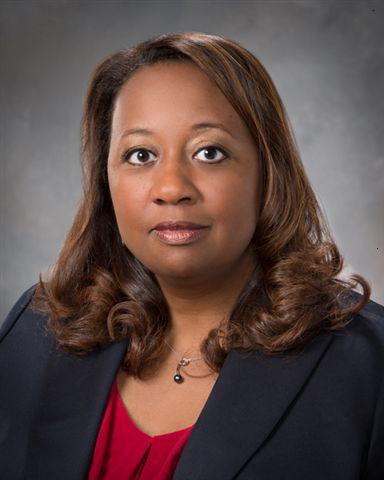 Angela McDonald-Fisher, legal counsel for
Rolls-Royce North America Inc, is this year's
Multiethnic Commencement Ceremony speaker.Contact:
Gwen O'Brien
Director of Media Relations
Saint Mary's College
(574) 284-4579
April 15, 2014 (Notre Dame, Ind.)— Saint Mary's College is proud to announce Angela McDonald-Fisher '91, legal counsel for Rolls-Royce North America Inc., is the speaker for the 7th annual Multiethnic Commencement Celebration on Sunday, May 4. The event for the 15 multicultural members of the Class of 2014 will be held at 6:30 p.m. in the Student Center Lounge. While it is not open to the public, the media is invited to cover the event. (Click for campus map.) 
McDonald-Fisher joined Rolls-Royce North America Inc. in Indianapolis in April 2006. She is legal counsel for the Supply Management organization for the Aerospace, Marine and Energy divisions in North America as well as for Aero Engine Controls, a joint venture between Rolls-Royce and Goodrich. Her professional background includes positions with Honeywell Corporation and Ingersoll-Rand. She also served as general counsel of the Indiana Port Authority. McDonald-Fisher is experienced in the areas of international transactions, corporate law, commercial transactions and litigation.
The Student Involvement and Multicultural Services (SIMS) office hosts the Multiethnic Commencement Celebration. SIMS provides services and programs that address the academic and personal needs of the underrepresented students at the College, while offering multicultural education opportunities for the entire campus community. The Multiethnic Commencement Celebration speaker, who is sometimes an alumna, always has words of inspiration for the graduating class as they prepare to embark on their careers.
"I look forward to hearing from Angela. I know she has a passion for encouraging young women to reach their full potential so I'm certain her message will be one of hope and inspiration," said Stephanie Steward-Bridges, director of SIMS.
Shanlynn Bias '14, a cellular and molecular biology major who has been accepted into the Master of Public Health program at Indiana University-Purdue University Indianapolis, says the SIMS office has enhanced her experience at Saint Mary's.
"The SIMS office has been a wonderful support system to me these past four years by surrounding me with individuals who truly care about my future," Bias said. "I'm excited that Angela McDonald-Fisher is this year's speaker. I look forward to learning about this alumna's journey and how I can better myself to overcome adversity and be the best I can be."
McDonald-Fisher earned a bachelor's degree in communication studies from Saint Mary's College and a law degree from the Indiana University School of Law-Bloomington. She also studied International Law in London. McDonald-Fisher was appointed as a member of the Saint Mary's College Alumnae Association in 2012.
About Saint Mary's College: Saint Mary's College, Notre Dame, Ind., is a four-year, Catholic, residential, women's liberal arts college offering five bachelor's degrees and more than 30 major areas of study, such as business, nursing, art, chemistry, and social work. The College's single-gender environment has been proven, in study after study, to foster confidence, ethical leadership, and strong academic success. Saint Mary's College ranks 76 among the 248 "Best National Liberal Arts Colleges" for 2014 published by U.S. News and World Report. Founded in 1844 by the Sisters of the Holy Cross, Saint Mary's College's mission is to educate women and prepare them for postgraduate success whether it's a first job, graduate school, or postgraduate service.