College Announces 2012 Commencement Speaker and Honorees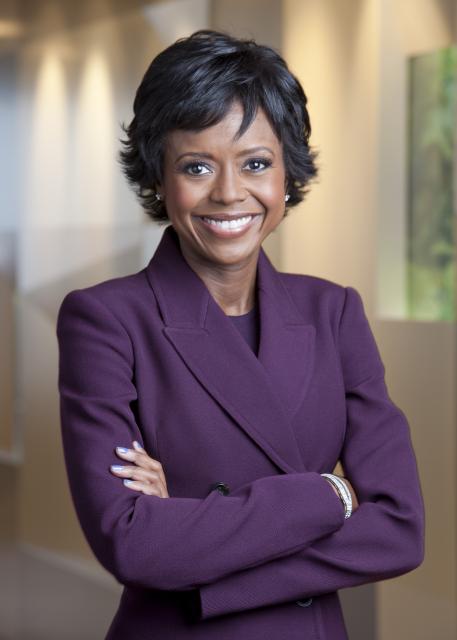 Mellody HobsonContact:
Gwen O'Brien 
Director of Media Relations
Saint Mary's College
Notre Dame, IN 46556
(574) 284-4579
March 5, 2012 (Notre Dame, Ind.)—Saint Mary's College is proud to announce that Mellody Hobson, president of the Chicago-based money management firm Ariel Investments, will deliver the 2012 Commencement Address. Hobson is a nationally recognized voice on financial literacy and investor education and is interviewed regularly for national television and radio programs and publications. At Commencement, she will receive an honorary doctor of humanities degree from the College. Saint Mary's will also recognize two alumnae at Commencement: Kathleen Flynn Fox '74 will receive an honorary doctor of humanities degree and Susan Fitzgerald Rice '61 will be honored with the prestigious President's Medal. The 2012 Commencement will take place at noon on Saturday, May 19 on Le Mans Green.
"I look forward to welcoming our honorary degree recipients and President's medal winner to campus for Commencement. All three are outstanding examples of women whose lives and accomplishments will inspire our graduates and their families," said Saint Mary's College President Carol Ann Mooney.
As president of Ariel Investments, Mellody Hobson is responsible for firm-wide management and strategic planning, overseeing all operations outside of research and portfolio management. Additionally, she serves as chairman of the board of trustees for the mutual funds. She joined Ariel in 1991 after graduating from Princeton University where she received a degree from the Woodrow Wilson School of International Relations and Public Policy.
Hobson is a regular financial contributor on "Good Morning America," and a frequent guest on ABC's World News Tonight. In 2009 she served as executive producer and host of an ABC prime-time special, "Unbroke: What You Need to Know about Money." Hobson is also a weekly finance expert on the Tom Joyner Morning Show radio program and a regular columnist for Black Enterprise. She has been quoted and profiled in a number of publications including: Essence, Fortune, Money, the New York Times, and the Wall Street Journal among many others.
Beyond her work in finance and investor education, Hobson is actively involved with a variety of civic and professional institutions. Her community outreach includes serving as a board member of the Field Museum, the Chicago Public Education Fund and the Sundance Institute. Additionally, she is on the board of governors of the Investment Company Institute. She is a director of DreamWorks Animation SKG, Inc., the Estée Lauder Companies Inc., Starbucks Corporation, and Groupon. Hobson is also a member of the Economic Club of Chicago, the Commercial Club of Chicago, the Young President's Organization (YPO) and is a Henry Crown Fellow of the Aspen Institute. Additionally, in 2010, she received an honorary doctorate degree in humanities from Howard University. She is a former member of the Princeton University Board of Trustees.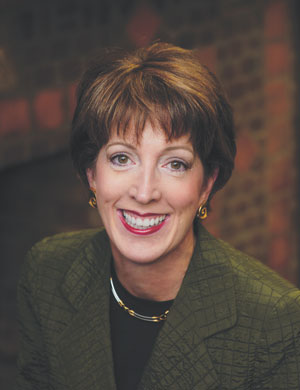 Kathleen Flynn Fox '74 Kathleen Flynn Fox '74, a successful businesswoman, has dedicated more than 30 years of her life to service and advocacy on behalf of those most in need. Since 1980, she has been an avid volunteer working directly with children, promoting children's literacy, and supporting programs that assist those in poverty. Since 2005, she has volunteered at a literacy program for Head Start Children in Collier County, Fla., working with families who do not speak English. During the summer, Fox volunteers weekly at the Christ Child Society's South Bend Clothing Distribution Center. She also volunteers as a business plan competition judge for the University of Notre Dame's Mendoza School of Business. Her professional experience includes working as a partner with Silver Fox Partners, sole proprietor of Silver Fox Marketing, and vice president of Lieberman Enterprises.
Fox, who graduated from Saint Mary's with a degree in history, has shared her business, marketing, and communications expertise on the boards of numerous organizations including Catholic Charities USA, the Christ Child Society, Naples, Fla., Catholic Charities of Minneapolis/St. Paul, Minn., and St. Joseph's Home for Children. For three years she served as the chair of Catholic Charities USA's Centennial Steering Committee, guiding the planning and implementation of the national historic Centennial Celebration. In 2010, Catholic Charities USA presented its Centennial Medal to Fox in recognition of her volunteer service at local Catholic Charities agencies and on the Catholic Charities USA Board of Trustees. A press release announcing the award said Fox was recognized for her commitment to the vision and mission of Catholic Charities USA.
Fox is a resident of Naples, Fla. and Plymouth, Ind.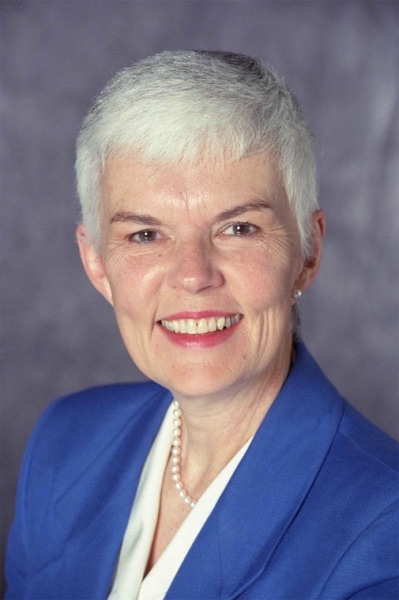 Susan Fitzgerald Rice '61 Saint Mary's will honor Susan Fitzgerald Rice '61 with the President's Medal, which is presented rarely and exclusively to those who have offered exceptional contributions to the life of the College and society. This is not the first time the College has honored her. Rice received the Distinguished Alumna Award from the Alumnae Association in 1986 and was named a Shannon Executive Scholar in 1998.
Rice graduated from Saint Mary's with a degree in Christian Culture (now called Humanistic Studies). She went on to earn a master's degree in public administration from UCLA and a doctor of education degree from Pepperdine University. Rice's professional experience includes leading her company SFR Consulting, serving as the president/chief executive officer of the Greater Los Angeles Zoo Association, and working as Director of Development at the John E. Anderson Graduate School of Management, UCLA. She has been a member of various boards, including the UCLA Foundation, the League of Women Voters of Los Angeles Education Fund, and Pepperdine University. Her many honors include receiving the Distinguished Alumna Award from the School of Education and Psychology, Pepperdine University.
Rice has served the past nine years on the Saint Mary's College Board of Trustees. Her final term is this year. Rice's contributions to the College include the re-establishment of the annual Christian Culture Lecture in 2006, which had been dormant for 25 years. Rice and her husband Donald B. Rice, ND '61 reinstated the series, founded in 1957 by Saint Mary's College Professor Bruno Schlesinger. Schlesinger introduced Christian Culture as a major at the College in 1956.
Rice is a resident of Los Angeles.
About Saint Mary's College: Saint Mary's College, Notre Dame, Ind., is a four-year, Catholic, women's institution offering five bachelor's degrees and more than 30 major areas of study. Saint Mary's College has six nationally accredited academic programs: social work, art, music, teacher education, chemistry and nursing. Saint Mary's College ranks among the top 100 "Best National Liberal Arts Colleges" for 2012 published by U.S.News and World Report. Founded in 1844, Saint Mary's is a pioneer in the education of women, and is sponsored by the Sisters of the Holy Cross.