Seminar on HIV Research by Saint Mary's Alumna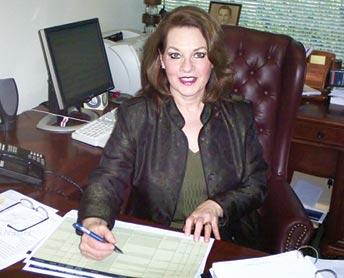 Mary Anne Luzar '72Contact:
Gwen O'Brien
Director of Media Relations
Saint Mary's College
(574) 284-4579
October 31, 2012 (Notre Dame, Ind.)—Saint Mary's College is proud to welcome back to campus Mary Anne Luzar '72, PhD, Chief of the Regulatory Affairs Branch, Division of AIDS, National Institute of Allergy and Infectious Diseases, National Institutes of Health. Luzar, who works on international AIDS research for the Department of Health and Human Services, will offer a public seminar at 7:30 p.m. on Wednesday, November 14 in room 105 of Science Hall. (Click for campus map.) Her talk is titled "The Door Finally Opens for HIV Prevention: A Review of the Exciting Results of Two International HIV Prevention Clinical Trials and Their Impact on HIV Prevention Research in the 21st Century."
"Mary Anne's participation in the war on AIDS is astounding," said Saint Mary's College Vice President of College Relations Shari Rodriguez. "She is responsible for the overall regulatory strategy for Division of AIDS-sponsored drug trials and provides guidance for clinical trials, including international trials under FDA Investigation in 47 countries. And to think her higher education began at Saint Mary's with a degree in French Literature and Humanistic Studies. It goes to show where a solid liberal arts education can lead."
The seminar will provide an overview of the highly anticipated results of two clinical trials that made headlines around the world in July during the 19th International AIDS Conference in Washington D.C. The impact of these trials will be discussed along with the globalization of problem solving and the courage of healthcare specialists to successfully conduct state of the art scientific research in resource-poor settings.
"This is a seminar about a public health crisis that is not yet resolved, but for which the new millennium offers a glimpse into a better future for all mankind," said Luzar.
The Division of College Relations and the Career Crossings Office (CCO) are co-sponsors of the seminar.  Questions regarding the lecture can be directed to Stacie Jeffirs, director of CCO at sjeffirs@saintmarys.edu. 
 About Saint Mary's College: Saint Mary's College, Notre Dame, Ind., is a four-year, Catholic, women's institution offering five bachelor's degrees and more than 30 major areas of study. Saint Mary's College has six nationally accredited academic programs: social work, art, music, teacher education, chemistry and nursing. Saint Mary's College ranks among the top 100 "Best National Liberal Arts Colleges" for 2013 published by U.S. News. Founded in 1844, Saint Mary's is a pioneer in the education of women, and is sponsored by the Sisters of the Holy Cross.