"SPARKlers" Graduate with High Hopes for New Businesses
—Next Session of SPARK starts in February with Evening Classes—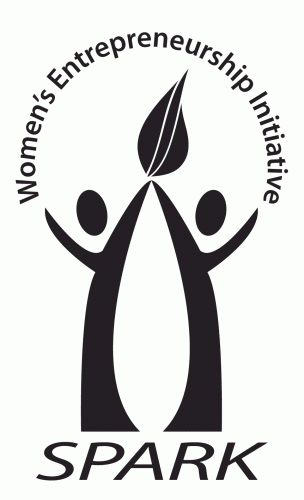 Contact:
Gwen O'Brien
Director of Media Relations
Saint Mary's College
(574) 284-4579
December 10, 2012 (Notre Dame, Ind.)—Eight local women hope to SPARK their entrepreneurial businesses in the New Year. Participants in the SPARK program's third session will graduate at 9 a.m. on Wednesday, December 19 in Carroll Auditorium of Madeleva Hall at Saint Mary's College. The media is invited to attend.
SPARK is an eleven-week entrepreneurship-training program for women run by the Women's Entrepreneurship Initiative (WEI) at Saint Mary's College. SPARK offers women in the community training to start a business, plus ongoing professional mentoring from South Bend SCORE Chapter 0266. Established Michiana female business owners lead the SPARK classes and, as mentors, teach best practices to the budding entrepreneurs (aka "SPARKlers"). The fourth SPARK session is set to begin in February and, for the first time, classes will be held at night. A screening of interested participants will be held on Friday, February 15 (time and place to be announced later).
With the completion of the third SPARK session, there will be a total of 30 graduates. So far SPARKlers have generated seven local micro businesses, including a gift basket company, an import/export business, a beauty shop, a concierge service, and a real estate development enterprise. Another four businesses are set to launch early in 2013, not to mention the graduating SPARKlers and their business ideas.
Three SPARKlers from previous SPARK sessions will serve as speakers at the graduation. They are South Bend residents:
Pat McQuade, RN who plans to launch a healthcare consulting business;


Yully Ortega who has launched two successful businesses since graduating in May, including an import/export business and a daycare;


Cheryl Osborne whose gift basket company has been operational for a year.
Martha Smith is the project director for WEI. "Through its comprehensive entrepreneurship training program and subsequent follow up support, the community action group behind SPARK assists low-income, high-potential women with the opportunity to create jobs for themselves and others and ultimately increase their economic self-sufficiency," said Smith.
Those interested in more information about being involved in SPARK as a participant, facilitator, mentor, or volunteer can email Smith at wei@saintmarys.edu or call (574) 284-5262.
About the Women's Entrepreneurship Initiative (WEI): The Department of Business Administration and Economics and the Center for Women's Intercultural Leadership at Saint Mary's College launched WEI in 2010 after the College received a $245,000 Small Business Administration grant to support women's entrepreneurship in the region. Though the grant has expired, WEI is sustained through the generosity of Jack Ruhe, professor emeritus of business, alumnae, NIPSCO, and local banks including KeyBank, 1st Source, and PNC. WEI partners with community businesses, non-profits, and other organizations to provide financial and business education services to women entrepreneurs. WEI is pronounced "we."
About Saint Mary's College: Saint Mary's College, Notre Dame, Ind., is a four-year, Catholic, women's institution offering five bachelor's degrees and more than 30 major areas of study. Saint Mary's College has six nationally accredited academic programs: social work, art, music, teacher education, chemistry and nursing. Saint Mary's College ranks among the top 100 "Best National Liberal Arts Colleges" for 2013 published by U.S. News. Founded in 1844, Saint Mary's is a pioneer in the education of women, and is sponsored by the Sisters of the Holy Cross.