Adriana Trigiani '81 to Discuss TV Writing with Bill Persky
Two Television Writers, Authors, and Friends to Share Memories and More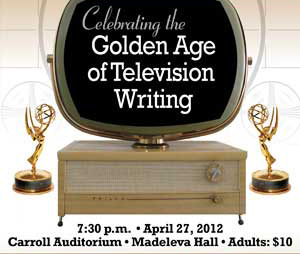 Contact:
Gwen O'Brien 
Director of Media Relations
Saint Mary's College
Notre Dame, IN 46556
(574) 284-4579
April 10, 2012 (Notre Dame, Ind.)–The Saint Mary's College Department of English and the Shaheen/Duggan Performing Arts Series proudly present "Celebrating the Golden Age of Television Writing" with Adriana Trigiani and Bill Persky. Trigiani, a best-selling author and an accomplished television writer, playwright, and documentary filmmaker, and Persky, a five-time Emmy award winning producer, director, and screenwriter, will present an informal lecture together. The public is invited to join the friends as they talk about television writing, watch TV clips, and take questions from the audience.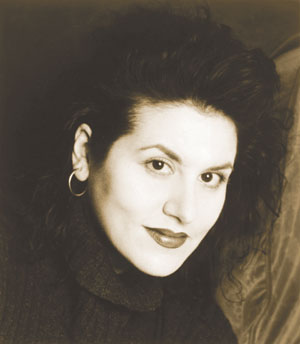 Adriana Trigiani '81

The event will take place on Friday, April 27 at 7:30 p.m. in Carroll Auditorium of Madeleva Hall (campus map). Tickets are $10 and Saint Mary's College students, faculty, and staff are each permitted to receive one complimentary ticket. Information can be found at moreaucenter.com.
 The visit is the idea of Trigiani and her friend Max Westler, associate professor of English at Saint Mary's who taught her when she was a student. In addition to Friday's talk, Trigiani and Persky will host two master classes on television writing for Saint Mary's students, one Thursday evening and another on Friday afternoon. For Trigiani, it's a return to the campus she loves with an icon she says she was most fortunate to meet, know, work for, and love.
"When I was at Saint Mary's, my academic experience was enriched by the professional writers, directors and actors that came to campus. Max Westler, my favorite poetry professor, and I hatched a plan to bring one of the icons of television comedy to Saint Mary's," Trigiani explained.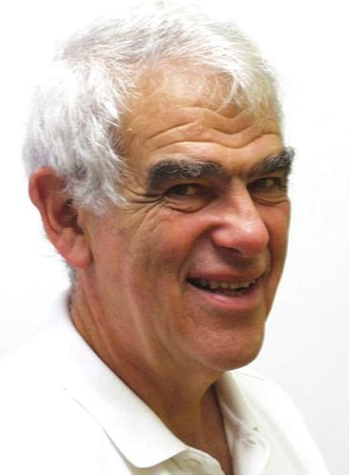 Bill Persky "Bill Persky, writer/producer/creator of 'That Girl,' director/writer/producer of great series including 'Kate and Allie' and the author of My Life is a Situation Comedy is the father of three daughters and a mentor to many more women (and men). His talent is as big as his heart. He's an Emmy award winner who has worked with the greats, starting on 'The Dick Van Dyke Show' with Dick Van Dyke and Mary Tyler Moore. A brilliant public speaker on the circuit and a must see in person. He's inspiring, hilarious and brilliant," she said. 
A proud Saint Mary's alumna, Trigiani often mentions her alma mater in her books and comes back to campus when she can. In 2003, she was the College's Commencement Speaker and was awarded an honorary doctor of humanities degree. Westler is glad to host Trigiani and looks forward to introducing her to his students.
"This is a remarkable opportunity for our writing majors, the chance to work with talented, experienced professionals in intimate settings. Bill Persky and Adrianna Trigiani are two inspirational figures, and I'm expecting them to set the campus ablaze," Westler said.
Trigiani is best-known as the author of the best-selling Big Stone Gap series, the novel Lucia, and the co-author of Cooking with My Sisters. Her latest book, The Shoemaker's Wife, debuted on April 3.
After graduating from Saint Mary's College in 1981 with a degree in theatre, Trigiani moved to New York City to become a playwright. She founded the all-female comedy troupe "The Outcasts," which performed on the cabaret circuit for seven years. She made her off-Broadway debut at the Manhattan Theatre Club and was produced in regional theatres of note around the country.
Among her many television credits, Trigiani was a writer/producer on "The Cosby Show," "A Different World," (a spin-off of "The Cosby Show") and executive producer/head writer for "City Kids" for Jim Henson Productions. Her Lifetime television special, "Growing up Funny," garnered an Emmy nomination for comedian and actress Lily Tomlin.
Persky wrote, produced, and directed some of the best-known American TV shows of the 1960s, 70s, and 80s. Early in his career he wrote for shows like "The Steve Allen Show," "The Andy Williams Show," "The Joey Bishop Show," "Sid Caesar," and "The Julie Andrews Show." From 1975-1982 he created over 22 television pilots, with 16 making it to the air.
Persky helped create situation comedies (sitcoms) that spoke to the times and became part of American popular culture. He is a five-time Emmy Award winning writer, producer, and director for such shows as "The Dick Van Dyke Show," "That Girl," "Kate and Allie," "The Cosby Show," and "Who's The Boss?." Many of the sitcoms broke stereotypes of race and gender. For example, when "That Girl" went on the air in 1966, it was the first time that a single girl living alone who wanted a career had ever been shown on television.
Trigiani and Persky will sign books after their talk on Friday. Trigiani will sign The Shoemaker's Wife and Persky will sign his book My Life Is a Situation Comedy.
About Saint Mary's College: Saint Mary's College, Notre Dame, Ind., is a four-year, Catholic, women's institution offering five bachelor's degrees and more than 30 major areas of study. Saint Mary's College has six nationally accredited academic programs: social work, art, music, teacher education, chemistry and nursing. Saint Mary's College ranks among the top 100 "Best National Liberal Arts Colleges" for 2012 published by U.S.News and World Report. Founded in 1844, Saint Mary's is a pioneer in the education of women, and is sponsored by the Sisters of the Holy Cross.