Lisa Sowle Cahill, Aquinas Symposium Speaker, to Lecture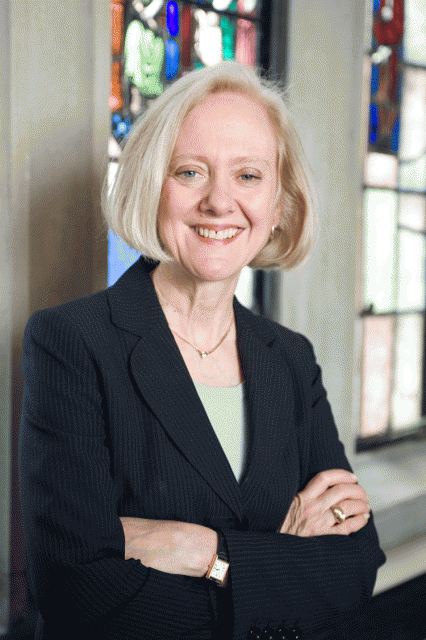 Lisa Sowe Cahill, 2013 Speaker for the
Symposium on St. Thomas AquinasContact:
Gwen O'Brien
Director of Media Relations
Saint Mary's College
Notre Dame, Ind.
(574) 284-4579
January 7, 2013 (Notre Dame, Ind.)—Saint Mary's College is pleased to announce that Lisa Sowle Cahill, the J. Donald Monan Professor in Theology at Boston College, is the speaker for the 16th Annual Symposium on St. Thomas Aquinas. The talk will be held at 7 p.m. on Thursday, January 31 in the Student Center Lounge. Click for a campus map. The event is free and open to the public.
Cahill's lecture is titled "Aquinas and Natural Law: Resources for Women's Equality." She will discuss how Aquinas' ethics of the natural law offers Catholic feminists today a solid basis on which to seek women's equality and to combat global problems such as women's poverty, rape as a war crime, domestic abuse, and human trafficking.
Cahill is a leading voice in contemporary Roman Catholic theological ethics. She has published more than 200 articles and 20 books on a vast array of contemporary concerns in feminist ethics, bioethics, and social ethics. Since 1976, she has taught at Boston College, but has also been a visiting scholar at the Kennedy Institute of Ethics, Georgetown University, and a visiting professor of Catholic Theology at Yale University.
"Lisa Sowle Cahill is one of the preeminent Catholic ethicists writing today. The range of her scholarly concerns and the contributions she has made in each of them are truly extraordinary. We look forward to her application of Aquinas' notion of the natural law to several moral issues he never anticipated; and we are delighted to welcome Dr. Cahill, a previous Madeleva Lecturer (1992), back to Saint Mary's College, " said Joseph Incandela, the Joyce McMahon Hank Aquinas Chair in Catholic Theology at Saint Mary's College. Incandela is also a professor of religious studies and the associate dean of faculty.
The Aquinas Symposium is held each year to honor St. Thomas Aquinas on or around his feast day (January 28) and is sponsored by the Joyce McMahon Hank Aquinas Chair in Catholic Theology. Past speakers include the Most Reverend Kevin C. Rhoades, Bishop of the Diocese of Fort Wayne-South Bend, whose 2012 lecture "The Contemplation of Truth by Faith and Reason: St. Thomas Aquinas, Blessed John Paul II, and Pope Benedict XVI" can be found on this website (click on lecture title).
For more information on this year's event, call Barb Westra, administrative assistant in religious studies, at (574) 284-4534.
About Saint Mary's College: Saint Mary's College, Notre Dame, Ind., is a four-year, Catholic, women's institution offering five bachelor's degrees and more than 30 major areas of study. Saint Mary's College has six nationally accredited academic programs: social work, art, music, teacher education, chemistry and nursing. Saint Mary's College ranks among the top 100 "Best National Liberal Arts Colleges" for 2013 published by U.S. News. Founded in 1844, Saint Mary's is a pioneer in the education of women, and is sponsored by the Sisters of the Holy Cross.