Students Host Bold Beauty Conference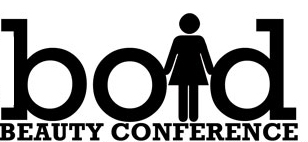 Contact:
Gwen O'Brien 
Director of Media Relations
Saint Mary's College
Notre Dame, IN 46556
(574) 284-4579
April 24, 2012 (Notre Dame, Ind.)—On Tuesday, May 1, students at the all-women's Saint Mary's College will host the 4th annual Bold Beauty Conference, an event that challenges societal standards of beauty. This year's conference will focus on issues women face in the workplace. The event, which is free and open to the public, will take place from 11 a.m. to 7 p.m. in the Student Center (campus map). The Department of Communication Studies, Dance, and Theatre and the Women's Studies Program are co-sponsors of the event.
Seniors Laura Glaub and JoLynn Williams, who took the Communication Studies course Female Beauty in the spring of 2011, are coordinating the conference under the guidance of the course's instructor Terri L. Russ, assistant professor of Communication Studies. Russ, who created the course, turned over the reins of the conference to Glaub and Williams, making it a student-designed and student-run event. The course, like the conference, breaks down the normal associations society makes with beauty.
This year's conference includes student and professional presentations concerning beauty in the workplace, a range of student projects, and a Barbie modification exhibit. Senior Caitlin Ascherl will present her senior composition project, "Women in the Air Force." Guest speaker Kathleen Ameche will talk about how women are perceived in the corporate world. Ameche is CEO of MicciMicci, a travel product company, and author of The Woman Road Warrior: An Expert's Guide to Domestic and International Business Travel, a compilation of travel tricks she has learned over the last two decades. Ameche says she has dedicated herself to helping women navigate the friendly (and not so friendly) skies.
In addition to Russ teaching about female beauty and communication, she has written about it. She is the author of Bitchin' Bodies, a book of recorded dialogues of young women talking about dissatisfaction with their bodies. She believes that the issues brought up in the conference are important to bring to the public sphere.
"The Bold Beauty conference originated from discussions being held in the Female Beauty class and students' desire to take the conversation to the larger College community. The conference allows students from all parts of campus and beyond to come together and learn more about the various demands for ideal beauty confronting all women today," Russ said.
Williams said this year's women-in-the-workplace theme was inspired by something that happened to Russ. "While in practice as an attorney, Russ was required by a judge to wear skirt suits when in court," Williams said. "Russ wore a pant suit and was later reprimanded. Caitlin Ascherl's senior comp project on Women in the Air Force was another inspiration. The conference will emphasize the importance that women of all ages understand gender inequality and discrimination in the professional realm."
Bold Beauty not only challenges idealized stereotypes, it challenges women to "own" what they've got.
"The conference will force us to stop and analyze what women face or will face in the near future," Glaub said. "When women are given knowledge and advocacy, they will have the power to make a difference and fight back."
Schedule of day's events:
11 a.m. to 2 p.m. Student Project Fair, Student Center Atrium
2-3 p.m. Interactive Events, Conference Rooms A, B, C, Student Center
3-3:30 p.m. Senior Caitlin Ascherl's "Women in the Air Force" presentation, followed by brief Q&A, Conference Rooms A, B, C
3:30-4 p.m. Senior Katie Fisher's "Brief Intro to Art Exhibit," followed by open exhibit with artists present to discuss works, Student Center Lounge
4-5p.m. Professor Terri L. Russ's speech, Vander Vennet Theatre, Student Center
5-6:30 p.m. Student presentations, Vander Vennet, Student Center
7-8 p.m. Kathleen Ameche's lecture, followed by brief Q&A, Carroll Auditorium, Madeleva Hall
11 a.m. to 7 p.m. Barbies on Parade* will be open for viewing in the Student Center Lounge
*Barbie dolls are modified to more accurately portray what women look like.
About Saint Mary's College: Saint Mary's College, Notre Dame, Ind., is a four-year, Catholic, women's institution offering five bachelor's degrees and more than 30 major areas of study. Saint Mary's College has six nationally accredited academic programs: social work, art, music, teacher education, chemistry and nursing. Saint Mary's College ranks among the top 100 "Best National Liberal Arts Colleges" for 2012 published by U.S.News and World Report. Founded in 1844, Saint Mary's is a pioneer in the education of women, and is sponsored by the Sisters of the Holy Cross.