Author Mary Gordon to give Christian Culture Lecture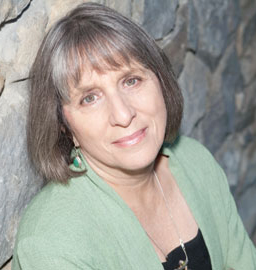 Media contact:
Gwen O'Brien
Director of Media Relations
Saint Mary's College
(574) 284-4579
August 9, 2011 (Notre Dame, Ind.)—The Department of Humanistic Studies at Saint Mary's College is proud to announce that nationally acclaimed writer Mary Gordon will deliver the annual Christian Culture Lecture on Tuesday, September 13 at 7:30 p.m. in O'Laughlin Auditorium. The best-selling author may be best known for her books Final Payments, Pearl, The Shadow Man, Circling My Mother, Reading Jesus, and most recently, The Love of My Youth. In her lecture, "The Uses and Limits of Outrage: A Meditation on the Work of Francisco Goya, Czeslaw Milosz and Denise Levertov", Gordon will explore how artists and poets respond to the political catastrophes of tyranny and war.
"We are delighted to welcome Mary Gordon to Saint Mary's.  Through her many works of fiction and non-fiction over her distinguished career, she has been a consistently shrewd observer of people and their values.  Her broad talents and her insights about religion make her ideal to discuss how the Christian outlook influences culture, which is the goal of the lecture series," said humanistic studies professor John Shinners, who will be formally installed as the Bruno P. Schlesinger Chair of Humanistic Studies on September 14.
Gordon's lecture is free, though tickets are required. Go to www.moreaucenter.com or call (574) 284-4626 to reserve tickets. The Department of Humanistic Studies sponsors the lecture through the generous gift of Susan Fitzgerald Rice '61 and Donald Rice.
The annual Christian Culture Lecture asks a preeminent figure in the humanities to explore some aspect of the Christian dimension of Western culture. Author Mary Gordon is widely regarded as one of the leading chroniclers of contemporary Catholic life in America. Her literary works paint a rich picture of the complexities of faith, morals, politics, and religious and cultural heritage in the modern world.

Born in New York to a Catholic mother and a father who converted to Catholicism from Judaism, Gordon was raised in a strict religious environment and at one time considered becoming a nun. She attended Barnard College and in 1979 published her first novel, Final Payments. She followed that a year later with The Company of Women.  Both books explore the challenges faced by young Catholic women as they make their way in the larger, secular world. Her other novels include Men and Angels (1985), The Other Side (1989), Spending (1998), and Pearl (2005), the story of an Irish-American mother forced to reexamine her faith and political ideals as her daughter slowly starves herself during a hunger strike in Ireland.

With The Shadow Man (1996), Gordon turned her attention to her own family, examining the mysterious and complicated life of her father, who died when she was 7 leaving behind a web of lies and half-truths about his past.

Gordon is also the author of three novellas, collected in The Rest of Life, a book of short stories, Temporary Shelter (1987), two collections of essays, Good Boys and Dead Girls (1992) and Seeing Through Places (2003), and a 2000 biography of Joan of Arc.
She has received the Lila Acheson Wallace Reader's Digest Award and a Guggenheim Fellowship, and is a three-time recipient of the O. Henry Award for best short story. She was elected to the American Academy of Arts and Letters in 2007. Gordon currently teaches literature and writing at Barnard College as the Millicent C. McIntosh Professor in English and Writing.
About the Christian Culture Lecture: Saint Mary's College Professor Bruno Schlesinger introduced Christian Culture as a major at the College in 1956 and founded the Christian Culture Lecture in 1957. The major was later renamed Humanistic Studies. At its inception the lecture series was largely funded through a grant from the Lilly Foundation. By 1981, the series had become increasingly difficult to administer and it fell silent for 25 years. In 2006, the annual lecture was reinstated thanks to the generosity of Susan Fitzgerald Rice '61, Ed.D., who was a Christian Culture major at Saint Mary's, and her husband Donald B. Rice, Ph.D.
About Saint Mary's College: Saint Mary's College, Notre Dame, Ind., is a four-year, Catholic, women's institution offering five bachelor's degrees and more than 30 major areas of study. Saint Mary's College has six nationally accredited academic programs: social work, art, music, teacher education, chemistry and nursing. Saint Mary's College ranks among the top 100 "Best National Liberal Arts Colleges" in the U.S. News & World Report 2011 College Guide. Founded in 1844, Saint Mary's is a pioneer in the education of women, and is sponsored by the Sisters of the Holy Cross.